Bike
KTM Bike Price in Nepal [UPDATED]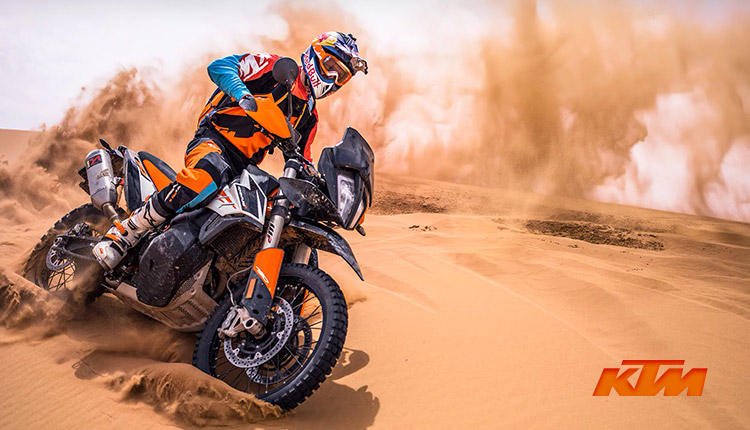 KTM Bike Price In Nepal
KTM AG (the former KTM Sportmotorcycle AG) is an Austrian motorcycle and sports car manufacturer owned by KTM Industries AG and Bajaj Auto. It was formed in 1992 but traces its foundation to as early as 1934. Today, KTM AG is the parent company of the KTM Group.
KTM is known for its off-road motorcycles (Enduro, Motocross and Supermoto). Since the late 1990s, it has expanded into street motorcycle production and developing sports cars – namely the X-Bow. In 2015, KTM sold almost as many street motorcycles as off-road bikes. Production of the KTM sports car X-BOW started in 2007.
Since 2012, KTM has been the largest motorcycle manufacturer in Europe for four consecutive years. Globally, the company is among the leading off-road motorcycle manufacturers. In 2016, KTM sold 203,423 motor vehicles worldwide.
In this post, Price in Nepal.com brings you the latest in pricing details for KTM BIKES PRICE IN NEPAL.
| KTM Bikes Models in Nepal | Price Nrs. |
| --- | --- |
| KTM DUKE 200 | 4,99,900 |
| KTM DUKE 250 | 5,89,900 |
| KTM DUKE 390 | 8,29,900 |
| KTM RC 200 | 5,84,900 |
| KTM RC 390 | 8,19,900 |
KTM Bike Price In Nepal 2019

---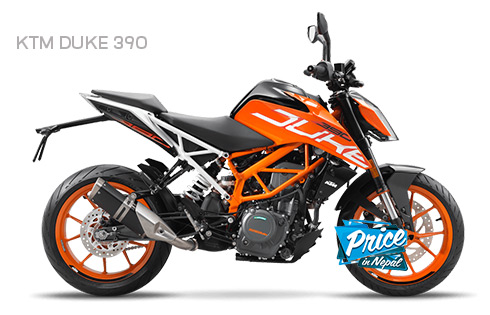 KTM RC 390 – Rs. 8,19,900

| | | |
| --- | --- | --- |
|  2015 |  Manual |  373 |
|  10 |  6 |  25 |
|  165mm |  43.5bhp | |
---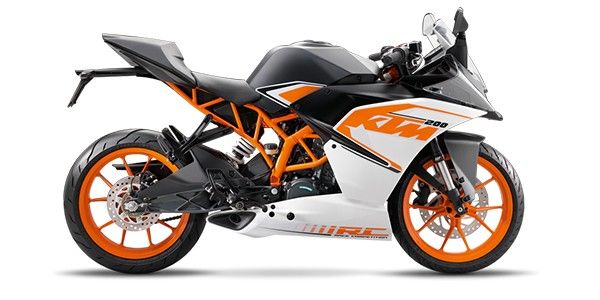 KTM RC 200 – Rs. 5,84,900
| | | |
| --- | --- | --- |
|  2015 |  Manual |  200 |
|  10 |  6 |  35 |
|  165mm |  25.1bhp | |
---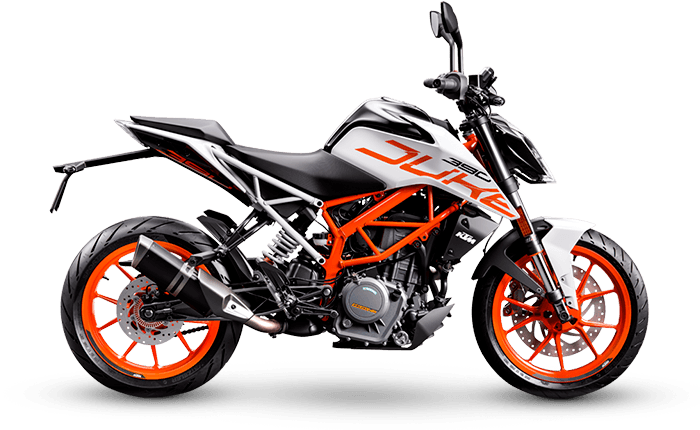 KTM Duke 390 – Rs. 8,29,900
| | | |
| --- | --- | --- |
|  2015 |  Manual |  373 |
|  11 |  6 |  30 |
|  165mm |  42.9bhp | |
---

KTM Duke 250 – Rs. 5,89,900
| | | |
| --- | --- | --- |
|  2015 |  Manual |  248 |
|  13.5 |  6 |  35 |
|  165mm |  29.58bhp | |
---

KTM Duke 200 – Rs. 4,99,900
| | | |
| --- | --- | --- |
|  2015 |  Manual |  200 |
|  10.2 |  6 |  35 |
|  165mm |  24.6bhp | |
---