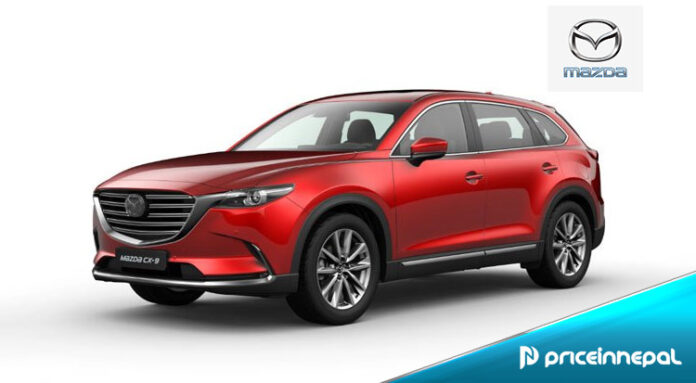 Mazda Cars Price in Nepal 2022
Mazda Motor, the paragon of originality and a technological marvel of Japan, has arrived in Nepal with some of the most striking and exciting automobiles available.
Mazda is the embodiment of the "Celebrate Driving" philosophy, which aims to provide drivers with memorable and exciting adventures on the road. Because of this, Mazda ensures that every one of its vehicles has exceptional dynamics in design and construction.
For automobiles of the highest quality, go no farther than Paramount Motors Pvt. Ltd., which is in charge of managing Mazda's exclusive distribution in Nepal.
Mazda now offers two of its flagship models in Nepali dealerships: the CX-5 and the CX-9.
Mazda CX-5

Specifications
| | |
| --- | --- |
| Engine  | 2.0L Petrol ; 2.5L Petrol |
| Displacement | 1998; 2488 |
| Max Power | 115kW ; 140kW |
| Max Torque | 200Nm ; 252 Nm |
| Transmission | 6-speed Automatic |
| Drive Type | 2WD; 4WD |
| Fuel Tank Capacity | 56L ; 58L |
| Boot space | 442L (expandable to 1342) |
| Ground Clearance | 200mm |
| Length | 4550mm |
| Width | 1840mm |
| Height | 1675mm |
Mazda CX-5 Price in Nepal
| | |
| --- | --- |
| Variants | Price in Nepal (in NRs.) |
| 2.0L 2WD | 1.25 crore |
| 1.5L 4WD | 1.51 crore |
---
Mazda CX-9
Specifications
| | |
| --- | --- |
| Engine  | 2.5L Turbo Petrol |
| Displacement | 2488 |
| Max Power | 170kW |
| Max Torque | 420Nm |
| Transmission | 6-speed Automatic |
| Drive Type | 4WD |
| Fuel Tank Capacity | 74L |
| Boot space | 230L (expandable to 810) |
| Ground Clearance | 220mm |
| Length | 4550mm |
| Width | 1840mm |
| Height | 1675mm |
Mazda CX-9 Price in Nepal
| | |
| --- | --- |
| Variants | Price in Nepal (in NRs.) |
| 2.5L 4WD | 1.66 crore |