Bike
Australian Motorcycle Hunter Price In Nepal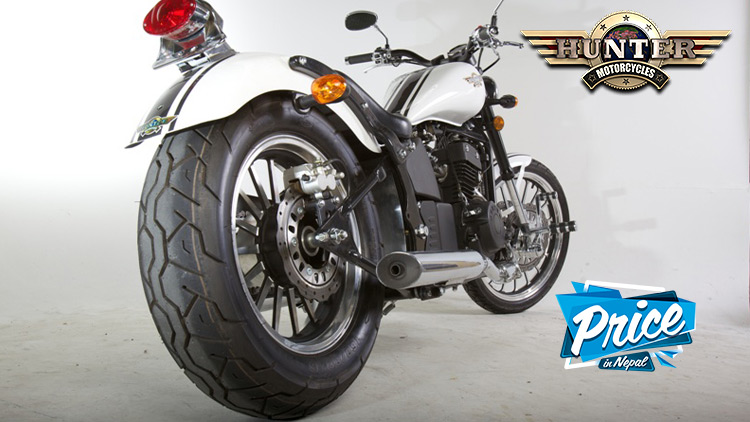 Rai Motors formally launched five models of motorbikes manufactured by Australian company, Hunter, in Nepal on Monday.
Hunter Motorcycles Worldwide is an Australian motorcycle brand specialising in low-capacity street and tourer style bikes. The first Hunter Motorcycle was approved for sale in Australia by the Department of Infrastructure in 2007. In 2017 Hunter Motorcycles were also approved for sale in Nepal and Indonesia.
Hunter was founded in 2007. It manufactures different types of motorcycles such as sports, cruisers and cafe racers. The five models of motorcycles—Cafe Racer 350 cc, Daytona 350 cc, Sniper TT 350 cc, Spyder 350 cc and Crusier 350 cc—were unveiled by Peter Budd, ambassador of Australia to Nepal; Ben Namnik, CEO of Hunter Motorcycle Group, and Niraj Rai, chairman of Rai Motors.
Hunter debuted in Nepal during the Nada Auto Show 2017. Hunter motorbikes are manufactured in Taiwan. All five motorbikes are categorized in the 350 cc segment.
Powering all these motorbikes is a 350 cc, parallel twin cylinder engine with dual cooling system (liquid and air cooled). All five motorbikes are equipped with an advance EFI (Electronic Fuel Injection) system and front dual disk brake. All five bikes are mated to a 5-speed manual transmission.
The Daytona 350 cc, Spyder 350 cc and Crusier 350 cc give a maximum power of 34 bhp at 8,000 rpm while the Cafe Racer 350 cc and Sniper TT350X pump out a maximum power of 37 bhp at 8,000 rpm. Hunter claims that these motorbikes will give a mileage of up to 25 to 35 km per litre of petrol.
Hunter currently sells its motorbikes through its showroom in Baluwatar, Kathmandu. It is planning to appoint 10 more distributors and open service centres in the major cities of the country.
The company provides a one-year warranty along with free servicing for two years on all models. Around 13 units of motorbikes have already been sold, according to Rai.
Daytona 350 cc Price in Nepal : Rs. 6,30,000
Spyder 350 cc Price in Nepal : Rs. 6,30,000
Crusier 350 cc Price in Nepal : Rs. 6,30,000
Cafe Racer 350 cc Price in Nepal :  Rs. 6,30,000
Sniper TT350X Price in Nepal : Rs. 6,30,000
---
You may also like to read : Nikon DSLR Camera Prices in Nepal