DJI Smart Controller with Integrated Display Launched in Nepal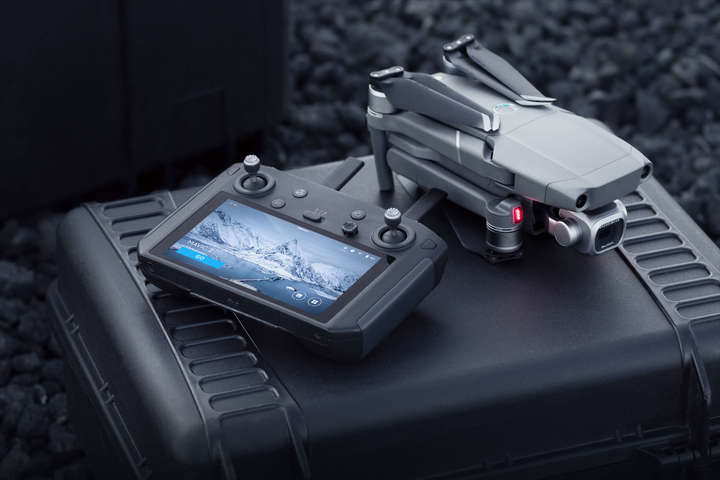 DJI, the global leader in civil drones and aerial imagery, has taken the road of promoting aerial photography.
New screen remote control for optimized aerial photography experience
The DJI Smart Controller is kitted out with two thumbsticks – which are removable, to make it easier to carry around – and the usual buttons across the face. But the key new addition is of course the screen, which measures 5.5 in and can display Full HD video streamed from the drone. Since it's made to be used outdoors, that screen is ultra-bright with an output of 1,000 cd/m2, which is roughly twice the brightness of most phones. Interestingly, it's only half as bright as the old CrystalSky monitor, but that one didn't have a controller attached.
DJI says the new controller can connect to its newest drones with OcuSync 2 equipped, such as the Mavic 2 Zoom and Pro, with Mavic 2 Enterprise compatibility coming later. The battery life is pegged at 2.5 hours, which should be enough for a few flights and saves you draining your phone.
The controller is running a custom Android dashboard, and in a nice touch DJI hasn't locked it to just showing incoming video. It also supports the DJI Go 4 and DJI Pilot apps, and third-party apps like Facebook, Instagram and editing software, so users can trim their videos down and send them straight out to their social media channels. Those videos can also be transferred off the controller via DJI Go Share, a new mode in the DJI Go 4 app.
The new DJI screen remote control is available for sale from now on. The retail price in Nepal is Rs 94,900.