PC Hardware
Prabhu TV launches Nepal's first DTT based on DVB-T2 service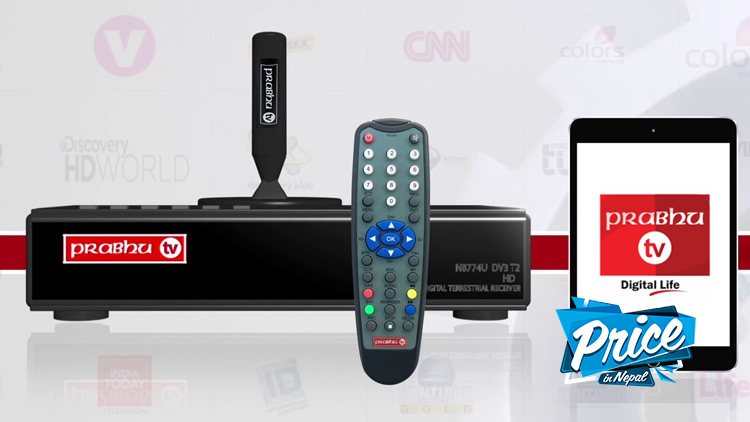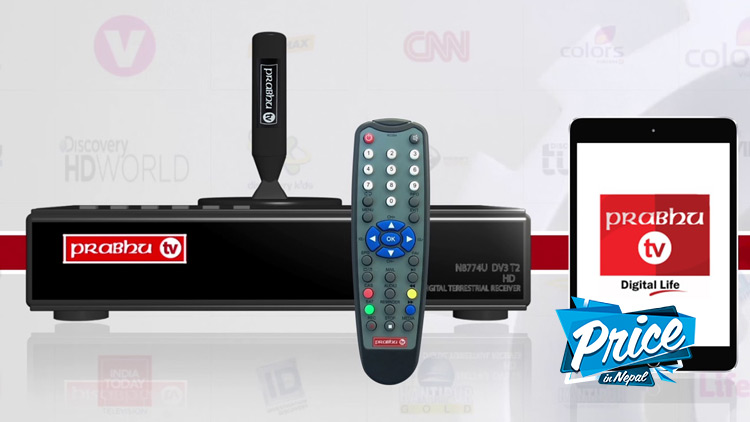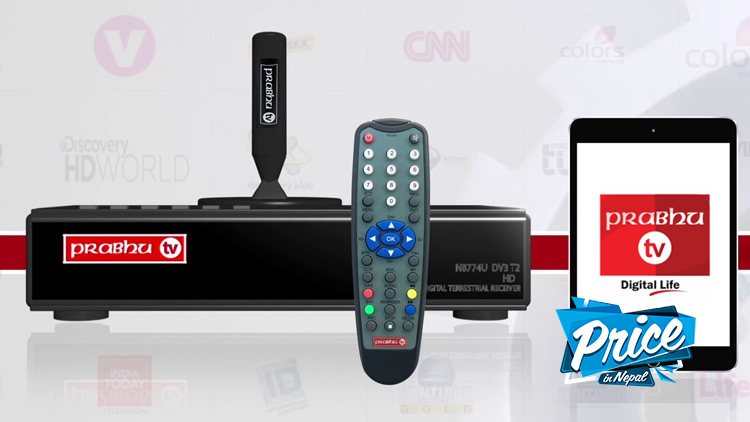 Prabhu Group, a startup enterprise licensed by the government of Nepal to build and operate the country's Digital video broadcasting Terrestrial second generation (DVB T2) has launched Direct to Home (DTH) service .
Prabhu TV Nepal has been offering the
Prabhu TV Launch offer Pricing :

Prabhu TV has revealed its pricing for its TV service today.

The pricing is as follows:

Monthly Package  – 115+ Digital channels(with 40+ HD Channels)
1 month – Rs.300
6 months – Rs.2600
12 months – Rs.4000

Setup Box – Initial Subscription cost : Rs.1000


+ 1 Antenna – Indoor or Outdoor included

___________________________________________________

OTT Package – For mobile devices
The company delivers high quality 24/7 wireless digital TV service to consumers 365 days a year.
With the purchase of one of Prabhu TV's authorized set top boxes and a simple antenna, TV viewers will have access to all local broadcast TV outlets in standard and high definition(HD). Additionally, an array of International TV channels and specialty programs will be accessible for an annual fee.
DVB-T2 is an abbreviation for "Digital Video Broadcasting — Second Generation Terrestrial"; it transmits compressed digital audio, video, and other data through wireless technology. Hence, a cable connection or a internet connection is not required.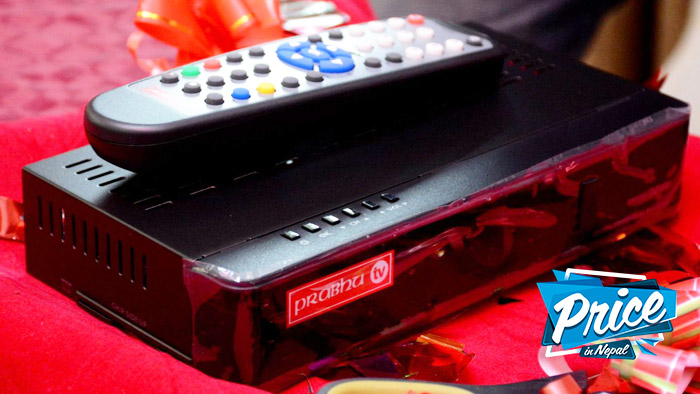 Prabhu TV's DTT service is capable of broadcasting high definition television (HDTV) and multimedia services on a Full HD resolution of 1920X1080 pixels along with 5.1 dolby surround sound on a 16:9 aspect ratio. It also supports all smartphones or tablet devices that has a built-in wifi feature.
The company has brought affordable packages for Rs.300 which comes with all HD and SD in one single package. There is no confusion like other companies which have several packages to choose from .
Subscribers have to purchase a setup-box from PrabhuTV which comes with small indoor antenna. The setup-box then has to be connected to your TV with a HDMI or RCA cable . This setup box supports old CRT TV's as well .
If the indoor antenna is incapable to pick up minimum reception to operate the device then the company will replace it with a more powerful outdoor antenna at the same cost. That is if the indoor antenna doesn't work then the company will provide a outdoor antenna.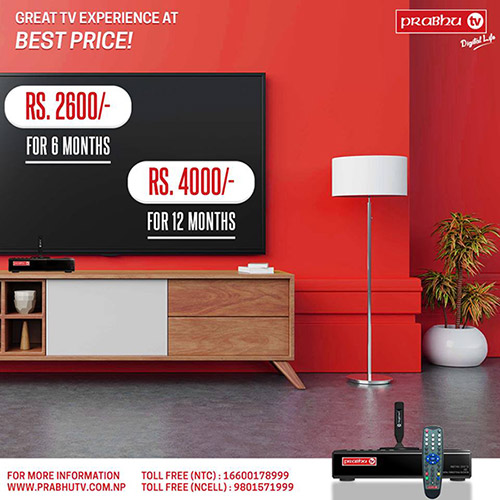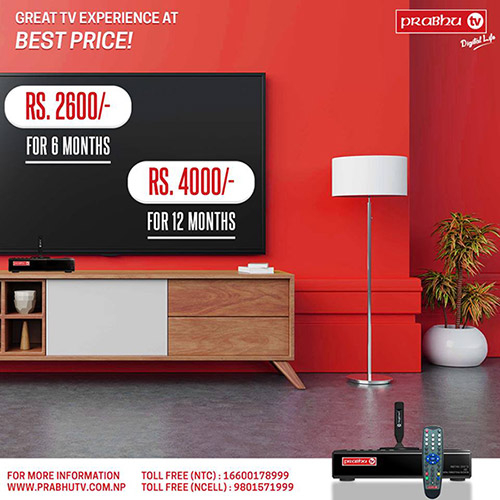 The installation of the outdoor antenna is also pretty straight forward. A cable has to be inserted and plugged into the antenna receptor and pointed towards Sundhara, that is where the main headend antennas are located.  The outdoor antennas can be fixed in your home's water tank located at the up-most part of the building. The other end of the cable is then run into the back of the setup box antenna input jack.
For people dwelling in rent houses , PrabhuTV is hassle free as it can be moved to a new location and doesn't require any changes to technical configurations.
Prabhu TV launched this service from Kathmandu, Pokhara and Chitwan in the initial phase and expand further to other areas of Eastern Province such as Itahari, Dharan .
The company has currently set-up 4 stations in these areas -Kathmandu, Pokhara, Bharatpur and Bhedetar.
Prabhu TV also has web app for users to login and view streaming Live TV content through any web browsers be it in any platform. The link can be accessed through this link.
---
Read Similar Post :  Digital Televisions Providers in Nepal with Price List