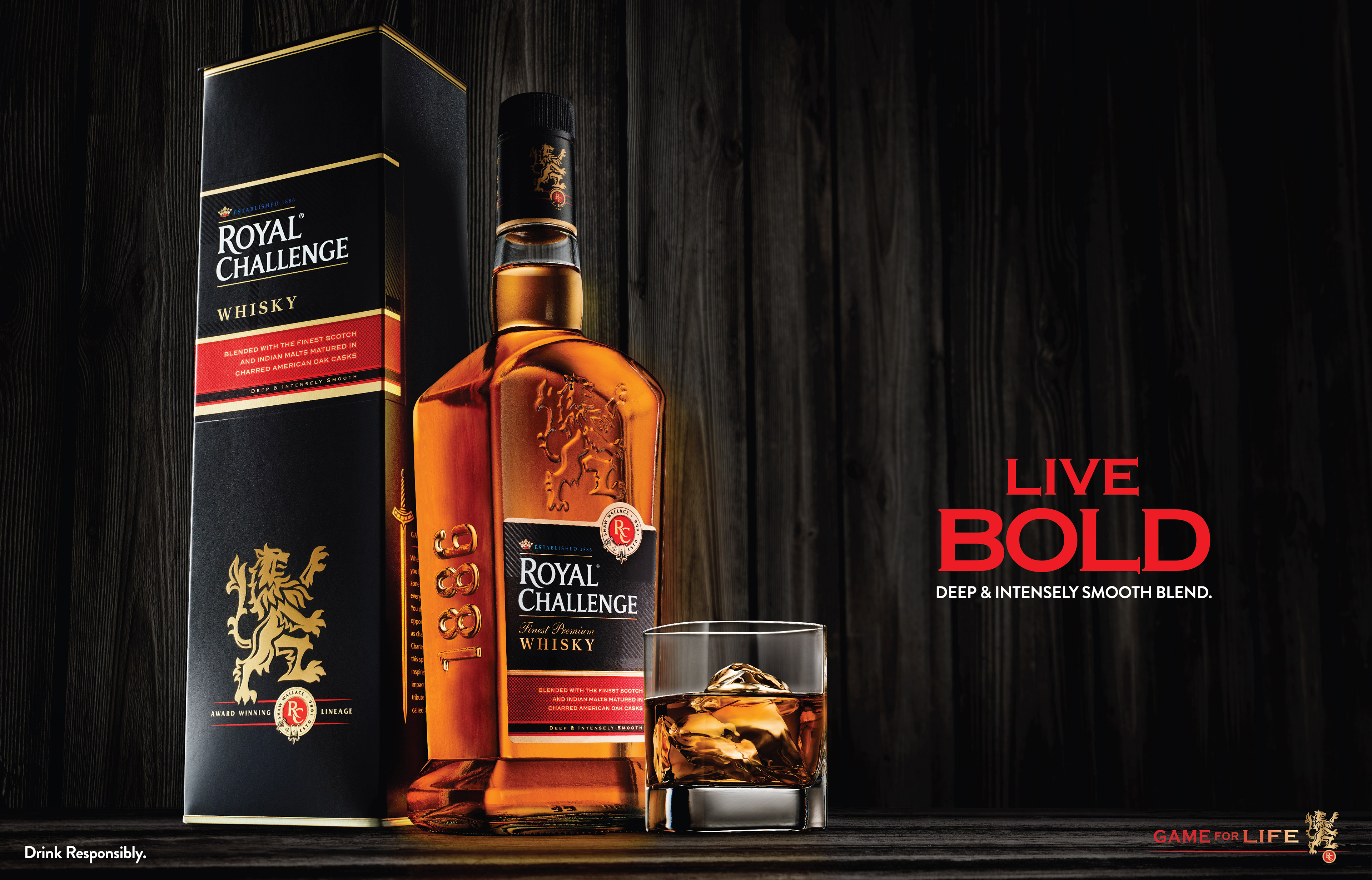 Nepal Liquors Ltd has launched Royal Challenge Whisky in the Nepali market. Issuing a statement on Monday, the company said that the whisky costs Rs 1,360 for 750 ml, Rs 680 for 375 ml and Rs 340 for 180 ml packs.
Royal Challenge, commonly referred to by the abbreviation RC, is a brand of Indian whisky, manufactured by United Spirits Ltd (USL), a Diageo Group company. It was launched in the early 1980s.
According to Binod K. Maitin, a United Breweries technician who oversees all the liquor blends for the company, Royal Challenge is a grain based whisky, blended with Scotch malts and Indian malts. In an article for The Wall Street Journal, reporter Eric Felton states that, "About 12% of the blend comes from real malt whiskies: some of it made in India, some actual Scotch. The rest of the mix is a neutral spirit distilled from molasses. (It's much easier and cheaper to grow sugar cane than barley in India.) That means that, strictly speaking, Royal Challenge, like most Indian "whisky", is actually a rum flavored to pass as whisky."
The manufacturer has refused to state the percentage of Scotch whisky used in the blend.
In the United States, Royal Challenge is referred to as "spirit whisky".
Besides India, Royal Challenge is sold in several other countries including the Middle East and the United States.
Meanwhile, United Spirits Nepal Limited has been as Nepal Liquors Ltd after the company majority shareholder United Spirits Ltd exited Nepal. The Indian firm sold all its shares to Nepal Liquors. Nepal Liquors holds the license to bottle and market United Spirits products in the Nepali market, according to the statement.
Royal Challenge Whisky Price In Nepal
Rs 1,360 for 750 ml

Rs 680 for 375 ml

Rs 340 for 180 ml