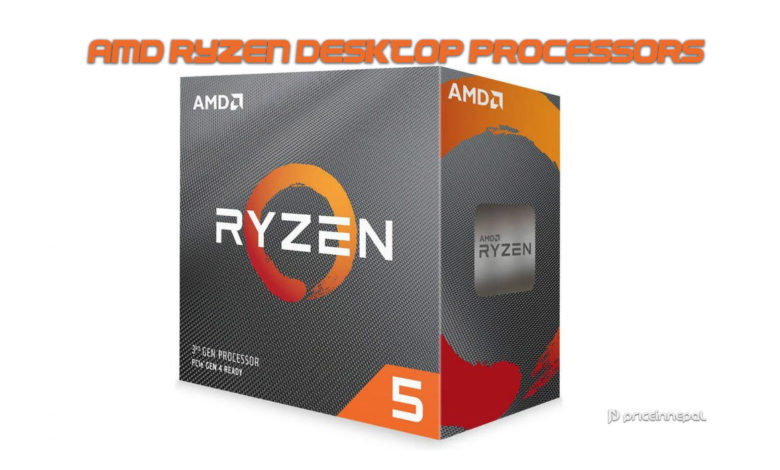 AMD Ryzen Desktop Processors Price in Nepal
When you have the world's most advanced processor architecture for gamers and content creators, the possibilities are endless. Whether you are playing the latest games, designing the next skyscraper, or crunching data, you need a powerful processor that can handle it all—and more. Hands down, the AMD Ryzen™ 5000 Series desktop processors set the bar for gamers and artists alike.
Whether gaming or creating, AMD Ryzen™ processors offer ultimate performance.
AMD Ryzen™ 5000 Series processors power the next generation of demanding games, providing one of a kind immersive experiences and dominate any multithreaded task like 3D and video rendering, and software compiling.
AMD Ryzen™ 5000 G-Series processors feature the fastest graphics performance available in a desktop processor or pair with a graphics card to supercharge your gaming performance.
| | |
| --- | --- |
| AMD Ryzen Desktop Processors | Price in Nepal (NPR) |
| RYZEN 5 3400G | NPR 29,000 |
| RYZEN 5 3600 | NPR 30,000 |
| RYZEN 5 3500X | NPR 29,000 |
| RYZEN 5 3600X | NPR 32,000 |
| RYZEN 5 3600XT | NPR 33,800 |
| RYZEN 5 3700X | NPR 44,000 |
| RYZEN 5 5600G | NPR 47,000 |
| RYZEN 5 5600X | NPR 48,500 |
| RYZEN 7 5800X | NPR 59,500 |
| RYZEN 9 5900X | NPR 83,000 |
| RYZEN 9 5950X | NPR 120,000 |
| RYZEN Threadripper 2950X | NPR 103,000 |
Also Check: