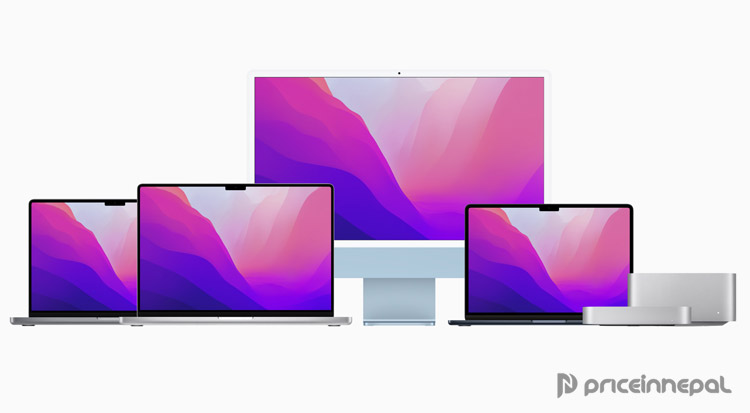 Apple Macbook Price in Nepal
Do you want to know how much a Macbook costs in Nepal?
Apple laptops are made by Apple and distributed to retailers all throughout the world. When shopping in person, Apple Macbook prices in Nepal can vary widely from one vendor to the next. Specs, prices, and availability in Nepal for each Apple MacBook model are detailed below. Each time a new model arrives in Nepal, we will update this page.
In Nepal, a MacBook is the equivalent of a high-end luxury car, but it's still well worth the investment. Both the MacBook Air and the MacBook Pro are best-sellers in Nepal. The cost of an Apple laptop in Nepal is proportional to its specifications and build quality. However, the price of an Apple laptop in Nepal varies greatly between different models, so it's important to shop around before making a final decision. An Apple MacBook can cost anywhere from Rs. 145,000 to Rs. 405,000, depending on its configuration and the store from which you purchase it. Get the best price possible by doing some homework.
Among laptop computers, the Apple MacBook is among the most well-known. There is nothing else like it on the market, and it gives its users an air of refined refinement. Apple's products have a reputation for living up to the expectations because to their beautiful aesthetics, vivid screens, and excellent functionality.
Macbooks have the macOS operating system pre-installed, and every year the macOS gets a major update that works in tandem with the hardware to ensure a seamless and speedy experience. Many businesspeople choose to use the newest MacBooks because they feel safer using them than Windows.
Although Macs now cost less than they did in the past, they are still more expensive than competing laptops. They are expensive, but many people believe they are well worth it because of the benefits they provide.
The most up-to-date selling prices for Apple laptops in Nepal are included below. Listed here is the current pricing for Apple laptops in Nepal. We will update this page as new models become available in the Nepali market and as prices change over time.
2022 Apple Macbook Price List in Nepal
Apple MacBook Model
Price in Nepal
Apple MacBook Air
MacBook Air (M1, 8/256GB)
Rs. 1,50,000
MacBook Air (M1, 8/512GB)
Rs. 1,79,990
MacBook Air (M1, 16/512GB)
Rs. 2,25,000
MacBook Air (2020, Core i7, 8/512GB)
Rs. 2,16,000
MacBook Air (2020, Core i5, 8/512GB)
Rs. 2,02,000
MacBook Air (2020, Core i3, 8/512GB)
Rs. 2,03,000
MacBook Air (2020, Core i3, 8/256GB)
Rs.1,59,500
Apple MacBook Pro
MacBook Pro 13 (M1, 8/256GB)
Rs. 1,89,000
MacBook Pro 13 (M1, 8/512GB)
Rs. 2,23,990
MacBook Pro 13 (M1, 16/256GB)
Rs. 2,40,000
MacBook Pro 13 (M1, 16/512GB)
Rs. 2,75,000
MacBook Pro 13 (M1, 16GB/1TB)
Rs. 305,000
MacBook Pro 13 (Early 2020,16/512GB)
Rs. 2,65,000
MacBook Pro 13 (Early 2020, 16/1TB)
Rs. 2,95,000
MacBook Pro 13 (2020, Core i5, 8/256GB)
Rs. 1,85,000
MacBook Pro 13 (2020, Core i5, 8/512GB)
Rs. 2,25,000
MacBook Pro 14 (M1 Pro, 8-core CPU, 14-core GPU, 16/512GB)
Rs. 305,000
MacBook Pro 14 (M1 Pro, 10-core CPU, 16-core GPU, 16/1TB)
Rs. 380,000
MacBook Pro 16 (2021, M1 Pro, 10-core CPU, 16-core GPU, 16/512GB)
Rs. 380,000
MacBook Pro 16 (2021, M1 Pro, 10-core CPU, 16-core GPU, 16/1TB)
Rs. 410,000
MacBook Pro 16 (2021, M1 Max, 10-core CPU, 32-core GPU, 32/1TB)
Rs. 530,000
Apple MacBook Pro | M1 Chip | 8GB RAM | 512GB | 13.3″ Retina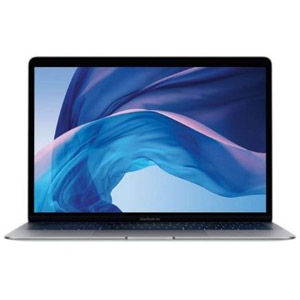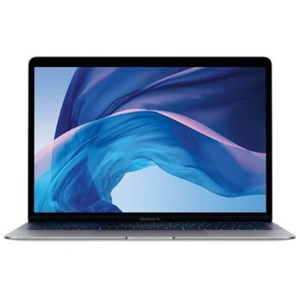 Processor: System on Chip (SoC) Apple M1 chip; 8-core CPU with 4 performance cores and 4 efficiency cores; 16-core Neural Engine
Ram: 8GB RAM
Storage : 512GB SSD
Graphics: 

8-core GPU with up to 5x faster graphics for graphics-intensive apps and games

Display: 13.3-inch Retina display with True Tone
Keyboard: Magic Keyboard
OS: macOS  Big Sur
Color: Space Grey
Price  : Rs 223,990
---
Apple MacBook Air | M1 Chip | 8GB RAM | 256GB | 13.3″ Retina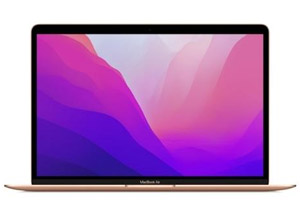 Processor: Apple M1 chip 8-core
Graphics: 7 core GPU
Ram: 8GB RAM
Storage : 256GB SSD storage
Display: 13.3-inch Retina display with True Tone
Keyboard: Magic Keyboard
OS: macOS
Battery life: up to 18 hours
Weight: 1.29Kg
Audio: Stereo speakers
Price : Rs 149,900
---
Apple MacBook Air | M1 Chip | 8GB | 512GB | 13.3″ Retina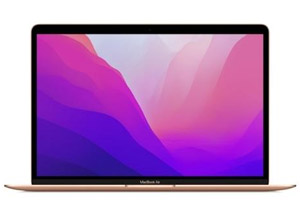 Apple M1 chip 8-core
8GB unified memory
512GB SSD storage
13.3-inch Retina display with True Tone
Magic Keyboard
Touch Bar and Touch ID
Backlit Keyboard
MacOS
Price : Rs 1,79,900
---
Apple MacBook Pro | M1 Chip | 8GB | 256GB | 13.3″ Retina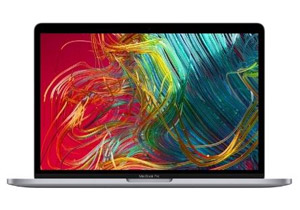 Apple M1 chip 8-core
8GB RAM
512GB SSD storage
13.3-inch Retina display (2560*1600)
Touch Bar and Touch ID
Backlit Keyboard
MacOS Big SUR 11.0
Space Grey
Price : Rs 1,89,900
---
OLD MODELS :
Apple Macbook Air 13.3/1.8/8/128FLASH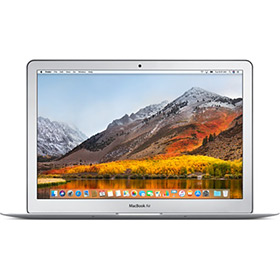 1.8 GHz Intel Core i5 Dual-Core
8GB of 1600 MHz LPDDR3 RAM | 128GB SSD
Integrated Intel HD Graphics 6000
13.3″ 1440 x 900 Glossy Display
802.11ac Wi-Fi | Bluetooth 4.0
Thunderbolt 2 | USB 3.0
720p FaceTime HD Camera | SDXC Card Slot
Stereo Speakers | Dual Built-In Mics
Slim, Lightweight Design
macOS Sierra

Apple MacBook Air Price in Nepal : Rs. 123,000
---
Apple Macbook Air13.3/1.8/8/256FLASH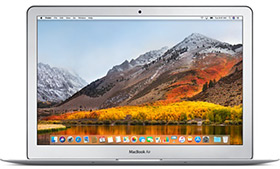 1.8 GHz Intel Core i5 Dual-Core
8GB of 1600 MHz LPDDR3 RAM | 256GB SSD
Integrated Intel HD Graphics 6000
13.3″ 1440 x 900 Glossy Display
802.11ac Wi-Fi | Bluetooth 4.0
Thunderbolt 2 | USB 3.0
720p FaceTime HD Camera | SDXC Card Slot
Stereo Speakers | Dual Built-In Mics
Slim, Lightweight Design
macOS Sierra

Apple MacBook Air Price in Nepal : Rs. 146,000
---
Apple Macbook 1.1GHz dual-core Intel Core – 256GB
Key Specs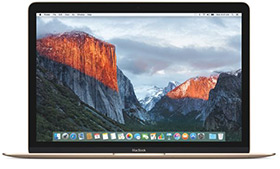 Hard Drive Capacity : 256 gigabytes
Hard Drive Type : Solid State Drive
Processor Brand : Intel
Processor Speed : 1.2 gigahertz
Processor Model : Intel Core m5
Graphics Processing Unit/GPU : Intel HD Graphics 515
System Memory (RAM) : 8 gigabytes
Wireless Networking :Wireless-A, Wireless-AC, Wireless-B, Wireless-G, Wireless-N
Screen Size : 12 inches

Apple MacBook Price in Nepal : Rs. 155,000
---
Apple Macbook 1.2GHz dual-core Intel Core  – 512GB
Key Specs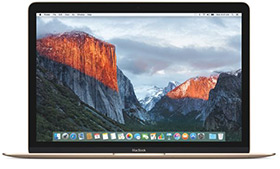 Hard Drive Capacity : 512 gigabytes
Hard Drive Type : Solid State Drive
Processor Brand : Intel
Processor Speed : 1.2 gigahertz
Processor Model : Intel Core m5
Graphics Processing Unit/GPU : Intel HD Graphics 515
System Memory (RAM) : 8 gigabytes
Wireless Networking :Wireless-A, Wireless-AC, Wireless-B, Wireless-G, Wireless-N
Screen Size : 12 inches

Apple MacBook Price in Nepal : Rs. 195,000
---
Apple MacBook Pro 13″ 2.3GHz Dual Core i5/8/128GB Space Gray
2.3GHz dual-core 7th-generation Intel Core i5 processor
Turbo Boost up to 3.6GHz
8GB 2133MHz LPDDR3 memory
128GB SSD storage1
Intel Iris Plus Graphics 640
Two Thunderbolt 3 ports

Apple MacBook Pro Price in Nepal : Rs. 168,000
---
Apple MacBook Pro13″ 2.3GHz Dual Core i5/8/256GB Space Gray
2.3GHz dual-core 7th-generation Intel Core i5 processor
Turbo Boost up to 3.6GHz
8GB 2133MHz LPDDR3 memory
256GB SSD storage1
Intel Iris Plus Graphics 640
Two Thunderbolt 3 ports

Apple MacBook Pro Price in Nepal : Rs. 193,000
---
Apple Macbook Pro Touch Bar & Touch ID 13″ 3.1GHz Dual Core i5/8GB/256GB SSD
3.1GHz dual-core 7th-generation Intel Core i5 processor
Turbo Boost up to 3.5GHz
8GB 2133MHz LPDDR3 memory
256GB SSD storage1
Intel Iris Plus Graphics 650
Four Thunderbolt 3 ports
Touch Bar and Touch ID

Apple MacBook Pro Price in Nepal : Rs. 225,000
---
Apple Macbook Pro Retina 15.4/2.2GHZ/16GB/256GB FLASH, FT
2.2GHz dual-core Intel Core i5
Turbo Boost up to 3.1GHz
16GB 1866MHz LPDDR3 memory
256GB PCIe-based flash storage1
Intel Iris Graphics 6100
Built-in battery (10 hours)2
Force Touch trackpad

Apple MacBook Pro Price in Nepal : Rs. 245,000
---
Apple Macbook Pro Touch Bar & Touch ID 13″ 3.1GHz Dual Core i5/8GB/512GB SSD
3.1GHz dual-core 7th-generation Intel Core i5 processor
Turbo Boost up to 3.5GHz
8GB 2133MHz LPDDR3 memory
512GB SSD storage1
Intel Iris Plus Graphics 650
Four Thunderbolt 3 ports
Touch Bar and Touch ID

Apple MacBook Pro Price in Nepal : Rs. 255,000
---
Apple Macbook Pro Touch Bar & Touch ID 15″ 2.8GHz Quad Core i7 16GB / 256GB SSD
2.8GHz quad-core 7th-generation Intel Core i7 processor
Turbo Boost up to 3.8GHz
16GB 2133MHz LPDDR3 memory
256GB SSD storage1
Radeon Pro 555 with 2GB memory
Four Thunderbolt 3 ports
Touch Bar and Touch ID

Apple MacBook Pro Price in Nepal : Rs. 299,000
---
Apple Macbook Pro Touch Bar & Touch ID 15″ 2.9GHz Quad Core i7 16GB / 512GB SSD
2.9GHz quad-core 7th-generation Intel Core i7 processor
Turbo Boost up to 3.9GHz
16GB 2133MHz LPDDR3 memory
512GB SSD storage1
Radeon Pro 560 with 4GB memory
Four Thunderbolt 3 ports
Touch Bar and Touch ID

Apple MacBook Pro Price in Nepal : Rs. 349,000
---
Apple 1.4GHz Mac mini
Processor – 1.4GHz dual-core Intel Core i5 (Turbo Boost up to 2.7GHz) with 3MB on-chip shared L3 cache
Storage

 – 

500GB (5400-rpm) hard drive
Memory – 4GB of 1600MHz LPDDR3 memory
Graphics – Intel HD Graphics 5000
Video Support – Support for up to two displays at 2560 by 1600 pixels, both at millions of colors
Thunderbolt digital video output ,HDMI video output
Weight : 2.6 pounds (1.19 kg)

Apple Mac Mini 1.4 Ghz Pro Price in Nepal : Rs. 63,000
---
Apple 2.6 GHz Mac mini
Processor – 2.6GHz dual-core Intel Core i5 (Turbo Boost up to 3.1GHz) with 3MB on-chip shared L3 cache
Storage : 1TB (5400-rpm) hard drive
Memory – 8GB of 1600MHz LPDDR3 memory
Graphics – Intel Iris Graphics
Video Support – Support for up to two displays at 2560 by 1600 pixels, both at millions of colors
Thunderbolt digital video output ,HDMI video output
Weight : 2.6 pounds (1.20 kg)

Apple Mac Mini 2.6 Ghz Pro Price in Nepal : Rs. 88,000
---
Apple 2.8 GHz Mac mini
Processor – 2.8GHz dual-core Intel Core i5 (Turbo Boost up to 3.3GHz) with 3MB on-chip shared L3 cache
Storage : 1TB Fusion Drive , Configurable to 2TB Fusion Drive or 256GB, 512GB or 1TB of flash storage (SSD).
Memory – 8GB of 1600MHz LPDDR3 memory
Graphics – Intel Iris Graphics
Video Support – Support for up to two displays at 2560 by 1600 pixels, both at millions of colors
Thunderbolt digital video output ,HDMI video output
Weight – 2.7 pounds (1.22 kg)

Apple Mac Mini 2.8 Ghz Pro Price in Nepal : Rs. 122,000
---
Apple Mac Pro Quad-Core and Dual GPU
Apple Mac Pro Quad-Core and Dual GPU
3.7GHz Quad-Core Intel Xeon E5 processor
12GB 1866MHz DDR3 ECC memory
Dual AMD FirePro D300 with 2GB GDDR5 VRAM each
256GB PCIe-based flash storage
macOS High Sierra

Apple Mac Pro Quad Core Price in Nepal : Rs. 372,000
---
Apple Mac Pro 6-Core and Dual GPU
Apple Mac Pro 6-Core and Dual GPU
3.5GHz 6-Core Intel Xeon E5 processor
16GB 1866MHz DDR3 ECC memory
Dual AMD FirePro D500 with 3GB GDDR5 VRAM each
256GB PCIe-based flash storage
macOS High Sierra

Apple Mac Pro 6-Core Price in Nepal : Rs. 485,000
---
Apple iMac 21.5-inch| 2.3GHz dual-core | Intel Core i5 processor |1TB Storage | 8GB RAM |Intel Iris Plus Graphics 640
2.3GHz dual-core 7th-generation Intel Core i5 processor
Turbo Boost up to 3.6GHz
8GB 2133MHz memory, configurable to 16GB
1TB hard drive
Intel Iris Plus Graphics 640
Two Thunderbolt 3 ports
1920-by-1080 sRGB display

Apple iMac 21.5 inch 2.3 Ghz Price in Nepal : Rs. 146,000
---
Apple iMac 21.5-inch | Retina 4K Display | 3.0GHz quad-core | Intel Core i5 processor |1TB Hard Drive | 8GB RAM |Radeon Pro 555 with 2GB video memory
3.0GHz quad-core 7th-generation Intel Core i5 processor
Turbo Boost up to 3.5GHz
8GB 2400MHz memory, configurable to 16GB
1TB hard drive
Radeon Pro 555 with 2GB video memory
Two Thunderbolt 3 ports
Retina 4K 4096-by-2304 P3 display

Apple iMac 21.5 inch 3.0 GHz Retina 4K Price in Nepal : Rs. 176,000
---
Apple iMac 21.5-inch | Retina 4K Display | 3.4GHz quad-core | Intel Core i5 processor |1TB Fusion Drive | 8GB RAM |Radeon Pro 560 with 4GB video memory
3.4GHz quad-core 7th-generation Intel Core i5 processor
Turbo Boost up to 3.8GHz
8GB 2400MHz memory, configurable up to 32GB
1TB Fusion Drive
Radeon Pro 560 with 4GB video memory
Two Thunderbolt 3 ports
Retina 4K 4096-by-2304 P3 display

Apple iMac 21.5 inch 3.4 GHz Retina 4K Price in Nepal : Rs. 198,000
---
Apple iMac 27-inch | Retina 5K Display | 3.4GHz quad-core | Intel Core i5 processor |1TB Fusion Drive | 8GB RAM |Radeon Pro 570 with 4GB video memory
3.4GHz quad-core 7th-generation Intel Core i5 processor
Turbo Boost up to 3.8GHz
8GB 2400MHz memory, configurable up to 32GB
1TB Fusion Drive
Radeon Pro 570 with 4GB video memory
Two Thunderbolt 3 ports
Retina 5K 5120-by-2880 P3 display

Apple iMac 27 inch 3.4 GHz Retina 5K Price in Nepal : Rs. 238,000
---
Apple iMac 27-inch | Retina 5K Display | 3.5GHz quad-core | Intel Core i5 processor |1TB Fusion Drive | 8GB RAM |Radeon Pro 575 with 4GB video memory
3.5GHz quad-core 7th-generation Intel Core i5 processor
Turbo Boost up to 4.1GHz
8GB 2400MHz memory, configurable up to 64GB
1TB Fusion Drive
Radeon Pro 575 with 4GB video memory
Two Thunderbolt 3 ports
Retina 5K 5120-by-2880 P3 display

Apple iMac 27 inch 3.5 GHz Retina 5K Price in Nepal : Rs. 265,000
---
Apple iMac 27-inch | Retina 5K Display | 3.8GHz quad-core | Intel Core i5 processor |2TB Fusion Drive | 8GB RAM |Radeon Pro 580 with 8GB video memory
3.8GHz quad-core 7th-generation Intel Core i5 processor
Turbo Boost up to 4.2GHz
8GB 2400MHz memory, configurable up to 64GB
2TB Fusion Drive
Radeon Pro 580 with 8GB video memory
Two Thunderbolt 3 ports
Retina 5K 5120-by-2880 P3 display

Apple iMac 27 inch 3.8 GHz Retina 5K Price in Nepal : Rs. 295,000
---
You may also like to read :
https://priceinnepal.com/xiaomi-mi-tv-price-in-nepal/