Bike
Harely Davidson Street Rod 750 Price in Nepal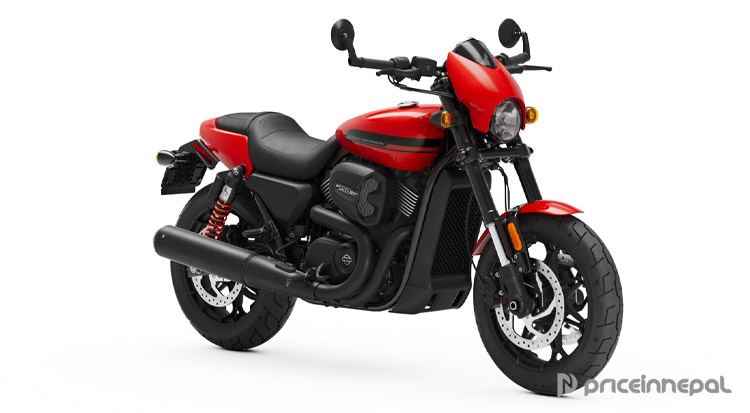 For urban riders in need of a blend of cruiser looks and street tracker nimbleness, the 2020 Harley-Davidson Street Rod remains a viable alternative.
In 2017, Harley-Davidson brought back the Street Rod to compete with other motorcycles like the Yamaha MT-07. On paper, this seems like an odd pairing, but in reality, it solidified a trend in Harley's portfolio toward bikes more appealing to younger, inexperienced riders.
When creating the Street Rod, Harley-Davidson used the Street 750 as a starting point but otherwise created an entirely new motorcycle.
It has a more angular, flat-track-inspired appearance, more upright ergonomics, and increased cornering clearance compared to its more conventionally styled cruiser brothers.
When we put it up against Harley's so-called rival, the MT-07 (then known as the FZ in the US), we were pleasantly surprised by how well it performed. The Street Rod has some tough competition in the cruiser segment, especially when it comes to price (the base model costs $8,699).
For those who like a more classic cruiser look, the Indian Scout Bobber Sixty is a formidable opponent. In the upper middleweight sector, bikes galore can be found from about every major brand in the tracker and standard realms.
Still, Harley isn't backing down from the Street Rod anytime soon, and riders who covet an authentic taste of the USA without sacrificing practicality.