Ssangyong Auto Price in Nepal
SsangYong Motor Company (meaning "Double Dragons"), is the fourth largest South Korean-based automobile manufacturer. It is a subsidiary of Indian multinational Mahindra & Mahindra.
A 70% share of SsangYong was acquired by Mahindra & Mahindra Limited in February 2011, after being named the preferred bidder in 2010 to acquire the bankruptcy-protected company. Mahindra's acquisition was approved by South Korea's Free Trade Commission.
---
Ssangyong Tivoli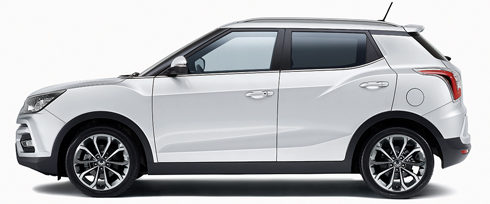 | | | |
| --- | --- | --- |
| 2015 | Manual | 1597 |
| 2WD | Petrol | 10 |
Rs. 52,50,000
---
Ssangyong Korando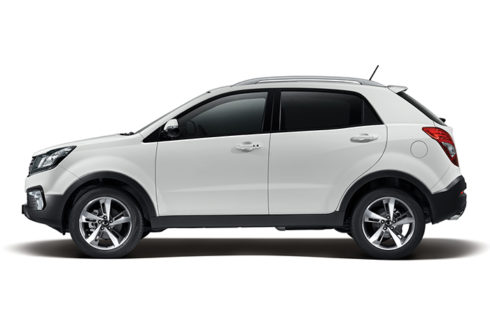 | | | |
| --- | --- | --- |
| 2014 | Automatic | 1998 |
| 4WD | Diesel | 12 |
Rs. 79,75,000
---
Ssangyong Kyron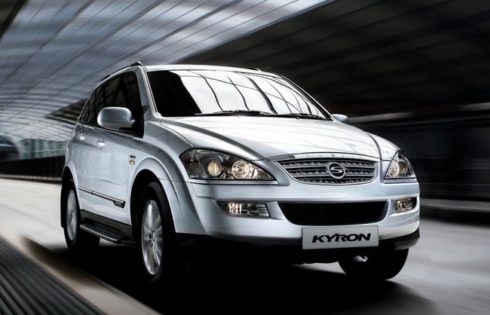 | | | |
| --- | --- | --- |
| 2014 | Automatic | 2000 |
| 4WD | Diesel | 8.7 |
Rs. 76,75,000
---
Ssangyong Rexton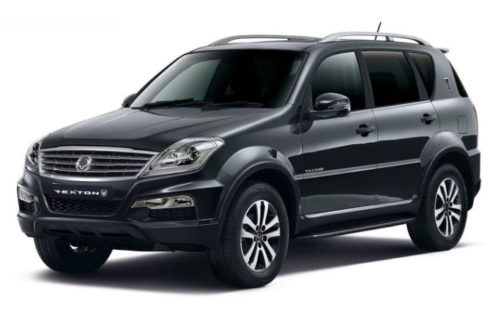 | | | |
| --- | --- | --- |
| 2014 | Manual | 2696 |
| 4WD | Diesel | 10.72 |
Rs. 95,75,000
---
Ssangyong Kyron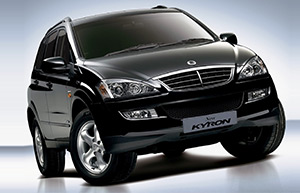 | | | |
| --- | --- | --- |
| 2014 | Manual | 2000 |
| 4WD | Diesel | 8.7 |
Rs. 71,75,000
---
Ssangyong Korando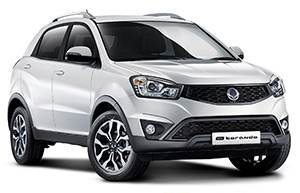 | | | |
| --- | --- | --- |
| 2014 | Manual | 1998 |
| 4WD | Diesel | 12 |
Rs. 74,75,000
---
Ssangyong XLV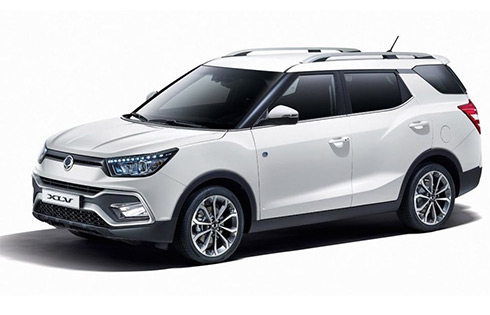 | | | |
| --- | --- | --- |
| 4 cylinders | Manual | 1597 |
| 2WD/4WD | Petrol/Diesel | 13.2 |
| | |
| --- | --- |
| Ssangyong XLV MT Semiloaded | Rs. 5899000 |
| Ssangyong XLV MT Fullyloaded | Rs. 6299000 |
| Ssangyong XLV AT Semiloaded | Rs. 6299000 |
| Ssangyong XLV AT Fullyloaded | Rs. 6799000 |
| Ssangyong XLV AT Fullyloaded with 2 Tone | Rs. 6899000 |
---
You may also like to read : Suzuki Cars Price in Nepal