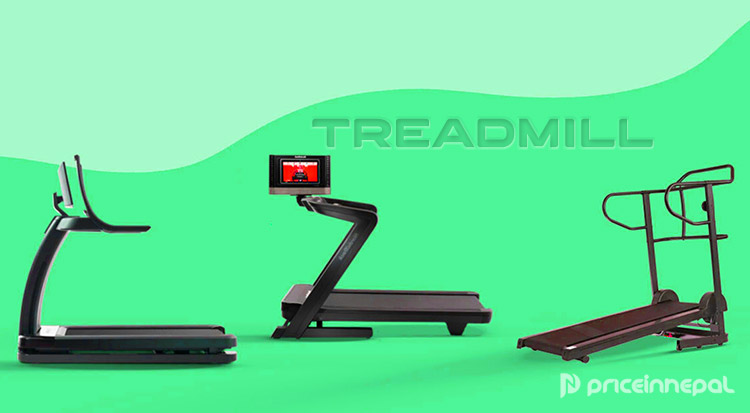 Treadmill Price in Nepal
They say treadmills make up the largest segment of the global fitness equipment market. In addition to being a straightforward and effective cardio workout, it is also rather simple to operate.
When opposed to running outdoors, using a treadmill can provide a number of benefits. One benefit is that it can help you become healthier and more physically fit.
Additionally, outdoor jogging may not be safe due to the presence of automobiles and other personal mobility devices. The fact that it can be used indoors means that it can be used regardless of the weather.
You may get treadmills in a wide range of sizes, each with its own unique set of programs and functions.
In this post, we have featured many different models of treadmills to suit your needs. Treadmills range from the compact and smaller varieties, which are ideal for small homes, to the larger, more stable, and easier-to-run-on models, and all the way up to the industrial-strength treadmills that feature automated slope adjustment mostly found in gyms.
Xterra i-Power Plus Standard Folding Treadmill
Specification
XTERRA I-POWER PLUS
MOTOR POWER : 2HP Continuous DC 4HP at peak
Weight : max. 90 kgs
SPEED RANGE:1 – 16km and INCLINE RANGE :0-10 Levels
Deck cushion:Yes & RUNNING SURFACE :450mm x 1350mm
COMPATIBLE WITH EXTRA APP:YES (Bluetooth)
Warranty : 1year
---
Fitness Choice WNQ Commercial Treadmill- F1-8000BA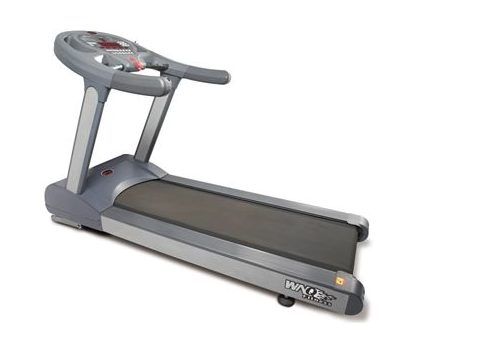 Key Features
Motor 4HP(Max.)
Speed Range 1.0-22km/h
Incline 0-15%
Assemble Space 2180*830*1370(mm)
G.W. 183.4kg
Rs. 

 375,000
Daily Youth Commercial Motorized Treadmill- GT7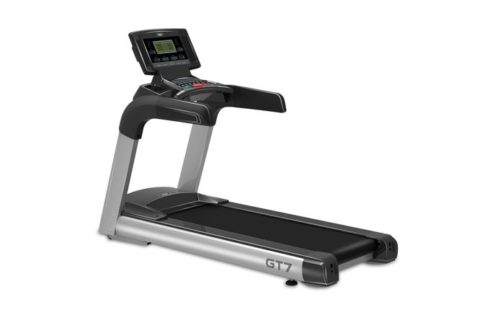 Key Features
AC Motor:5.0HP
Speed Range:1-20km/h
Incline Range:0-20%
Running Surface:154*56cm
Max. Load:180kg
Rs. 

 375,000
Daily Youth Motorized Treadmill – KL906SU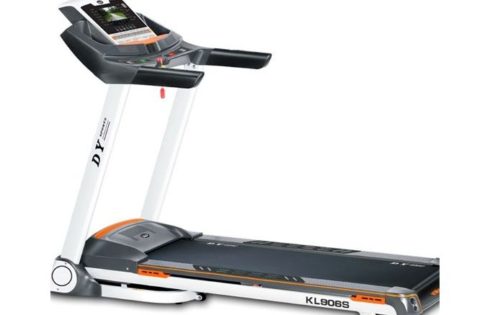 Key Features
DC Motor:2.5HP
Speed Range:1-16km/h
Incline Range:0-15%
Running Surface:130*46cm
Max. Load:135kg
Product Dimensions:181*78*137cm
Rs.

 125,000
Daily Youth KL 901 Motorized Treadmill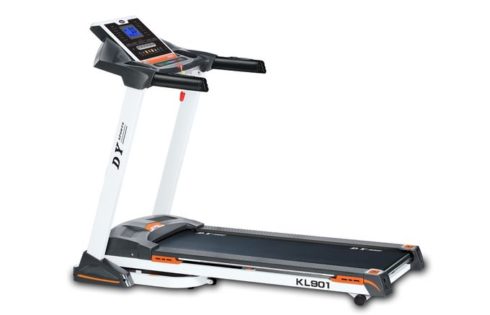 Key Features
Parameter
DC Motor:2.0HP
Speed Range:1-14km/h
Incline Range:two levels
Running Surface:122*42cm
Max. Load:120kg
Rs. 

 80,000
Health Organizer Motorised Treadmill Club 1250 (5HP Motor)

Key Features
Horsepower: 5 Hp
Working Area: 450 X 1400cm
Space Needed For Machine: 193 X 80 X 143cm
Provides a moving platform with a wide conveyor belt driven by an electric motor or a flywheel
Speed of running may be controlled and measured
User progress such as distance, calories burned, and heart rate can be tracked
Rs. 

 167,000
Health Organizer Motorised Treadmill Path 5000 (4HP Motor)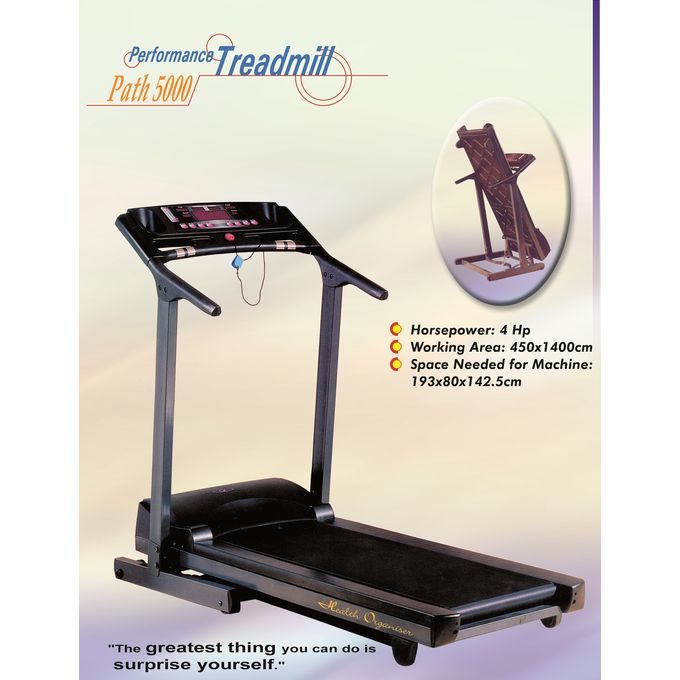 Key Features
Performance Treadmill
Horsepower: 4 Hp
Working Area: 450 X 1400cm
Space Needed For Machine: 193 X 80 X 142.5cm
Provides a moving platform with a wide conveyor belt driven by an electric motor or a flywheel
Speed of running may be controlled and measured
Rs. 

 134,000
Health Organizer Motorised Treadmill 889 (3HP Motor)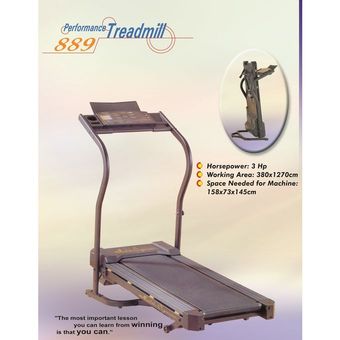 Key Features
Performance Treadmill
Horsepower: 3 Hp
Working Area: 380 X 1270cm
Space Needed For Machine: 158 X 73 X 145cm
Provides a moving platform with a wide conveyor belt driven by an electric motor or a flywheel
Speed of running may be controlled and measured
Rs. 88,000
Health Organizer Motorised Treadmill 879 (3HP Motor)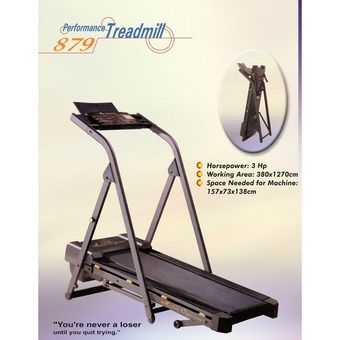 Key Features
Performance Treadmill
Horsepower: 3 Hp
Working Area: 380 X 1270cm
Space Needed For Machine: 157 X 73 X 138cm
Provides a moving platform with a wide conveyor belt driven by an electric motor or a flywheel
Speed of running may be controlled and measured
Rs. 78,000
Fitness Choice Treadmill 6way

Key Features
Model no: KL 9919
Specs: Displays Time, distance,
Calorie burn and pulse rate.
Running surface: 31*116 CM
Product Dimension: 188*62*135CM
Net/ Gross weight: 42KG / 45KG
Rs. 38,000
Daily Youth DY Manual Treadmill 2 Way (KL9920)

Manual Treadmill 2 Way (KL9920)
Name : KL9920 two way treadmill (red/black)
Note: 2-Way Foldable Flat
Treadmill N.W:35kgs G.W:39kgs
Running Surface :111*31cm
Packing :134*58*21cm
Product Dimensions :136*60*138cm
Rs. 

 25,000