Xiaomi Mi TV Price in Nepal
Xiaomi is widely known for its high-quality, yet cheap smartphones, but the company has released numerous other products on the market.
Despite all of the recently available Xiaomi smart TV models, the company is not new in the smart TV market. In fact, they released their first TV back in 2013.
Since then, the Mi TV line expanded significantly, with Mi TV 2 in 2014 and Mi TV 3 in 2015.
In 2016, the company announced the Mi TV 3S line, with four more products at up to 65 inches. In general, we noticed that the company focused on large diagonals and didn't offer any model lower than 43 inches, until last year.
Thus, in 2017, we had eight new Xiaomi smart TVs, the smallest being 32 inches, and the largest going all the way up to 65 inches.
Those models split into two lines, the 4 and the 4A, with the first having a more premium design and higher specs.
Xiaomi Mi TV 4A doesn't support digital TV; it can only receive an analog signal from the antenna, so you need to use it with a TV Box or a digital to analog converter to have a digital signal.
The Mi TV 4A range in Nepal consists of three models at present, one with a 43-inch and 49 inch HD display and another with 55-inch 4K panel.
| | |
| --- | --- |
| Xiaomi Mi TV Models in Nepal | Price in Nepal Rs. |
| Mi TV Q1 QLED (75″) | Rs. 2,99,999 |
| Mi TV 4X (65″) | Rs. 1,09,999 |
| Mi TV 4X (55″) | Rs. 79,999 |
| Xiaomi Smart TV X Series (55") | Rs. 79,999 |
| Xiaomi TV 5X (43") | Rs. 59,999 |
| Mi TV 4X (43″) | Rs. 54,999 |
| Redmi Smart TV X Series (43") | Rs. 54,999 |
| Xiaomi Smart TV 5A (43") | Rs. 47,999 |
| Redmi Smart TV (43") | Rs. 44,999 |
| Mi TV 4A Horizon Edition (43″) | Rs. 46,999 |
| Mi TV 4A Pro (43″) | Rs. 44,999 |
| Mi TV 4A (40″) | Rs. 39,999 |
| Mi TV 4A (32″) | Rs. 29,999 |
---
Xiaomi Mi TV 4A 43″ Horizon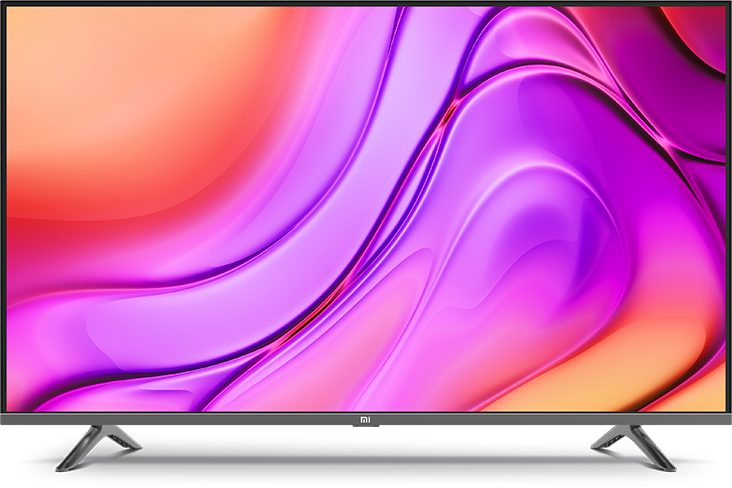 Specifications
Display: 43 inch, Horizon Display, Bezel-less Design 1920 x 1080 pixels
Viewing angles (H/V): 178 ° / 178 °
Static contrast: 1200 : 1
Refresh rate: 60 Hz
NTSC: 72 %
TV tuner: Analog (NTSC/PAL/SECAM)
CPU: Amlogic Cortex A53 quad-core
GPU : Mali-450 MP3
Cores: 4
RAM: 1 GB DDR
Storage: 8 GB eMMC
Network: LAN Dual frequency 2.4/5GHz,802.11 a/b/g/n/ac
Bluetooth: Bluetooth 4.2 BLE Low power consumption
Dimensions: 960.3 x 561 x 74.2 mm
Weight: 6.65 kg
Mi TV 4A 43inches Price in Nepal – Rs. 46,999
---
Xiaomi Mi TV 4A 40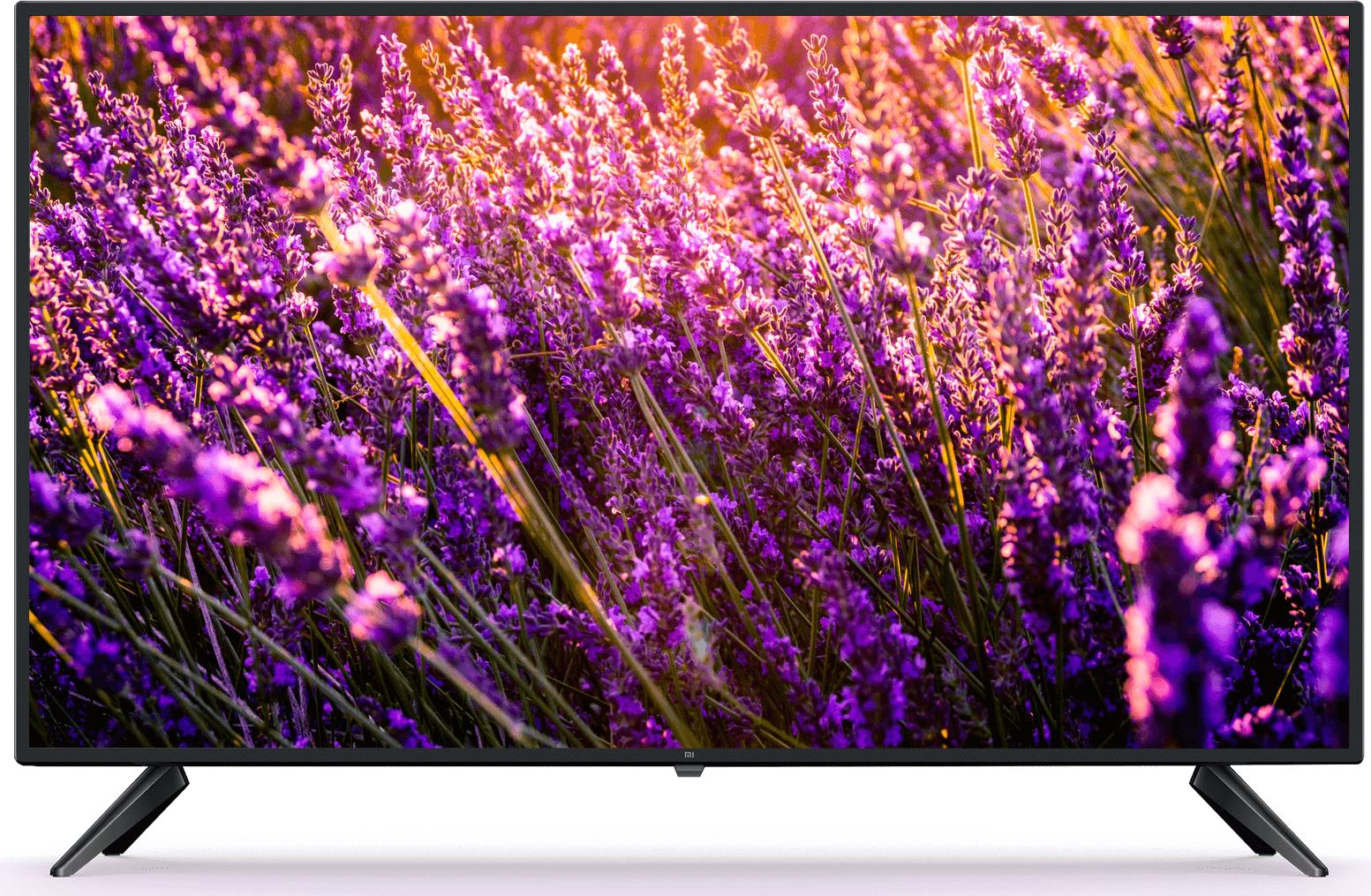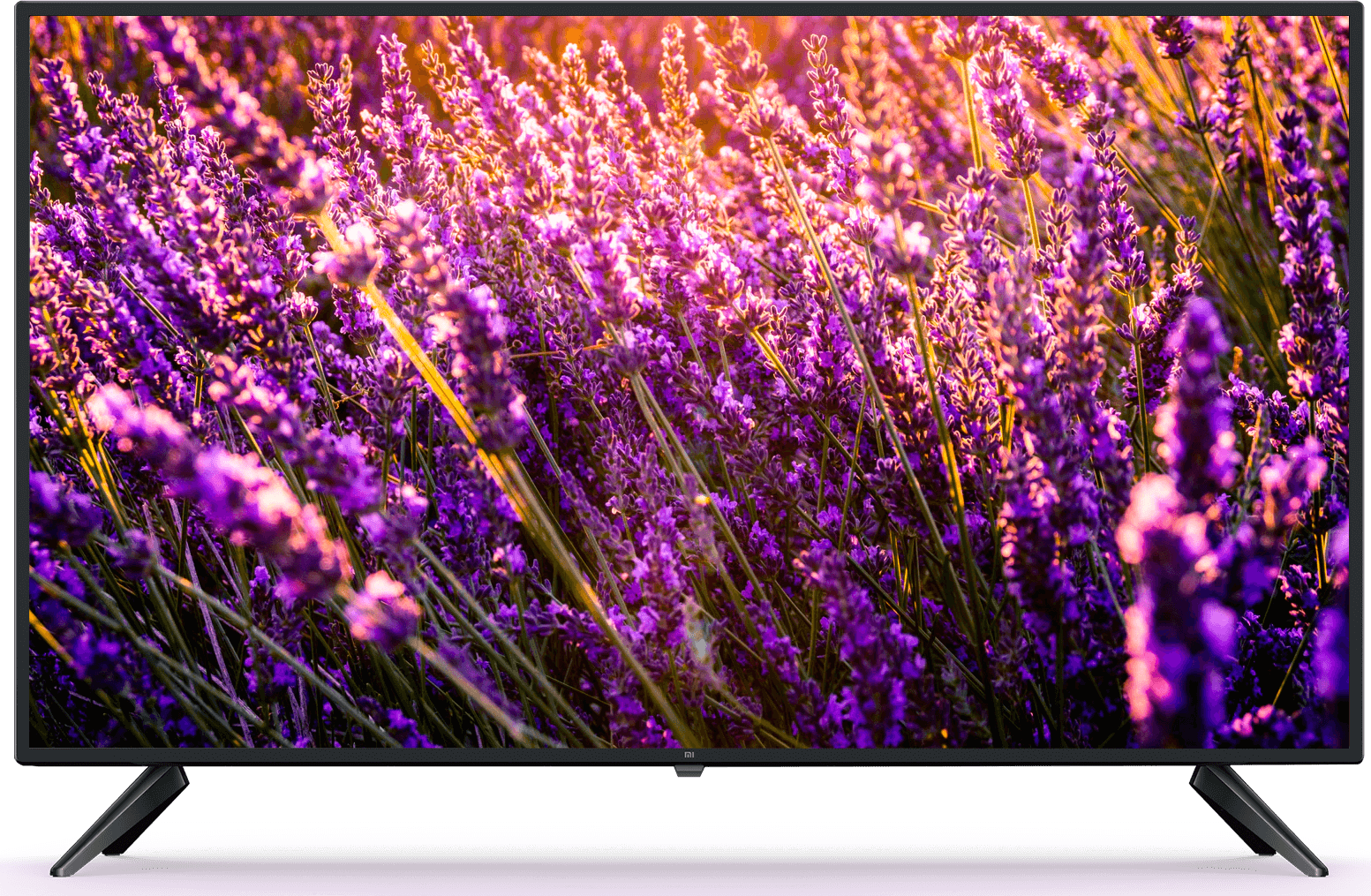 Specifications
Display: 40 inch, 1920×1080
Viewing angles (H/V): 178 ° / 178 °
Static contrast: 1200 : 1
Refresh rate: 60 Hz
Socket: HDMI, USB, LAN 802.11 a/b/g/n, AV, RF, Audio Out
Weight: 6.34 kg
Mi TV 4A 40 Price in Nepal – Rs. 39,999
---
Mi LED TV 4A PRO 32
Mi LED TV 4A PRO 32 Price in Nepal – Rs. 29,999
---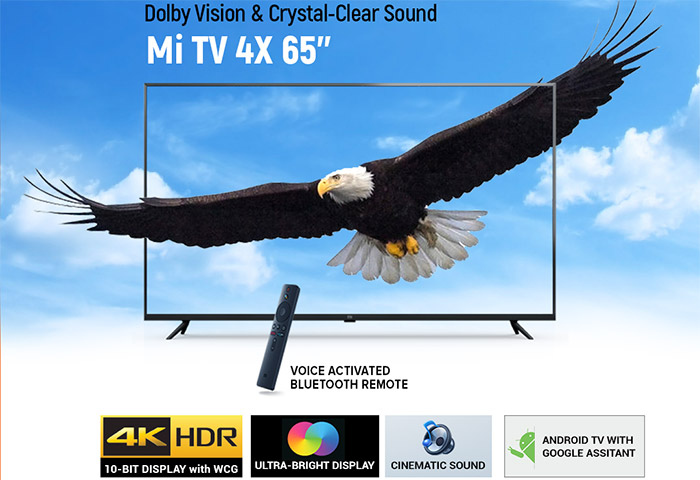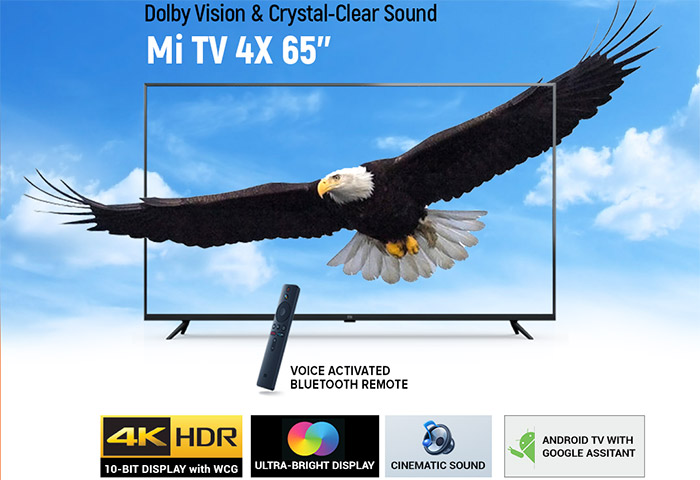 Mi TV 4X 65
Mi TV 4X 65 
Price in Nepal – Rs. 1,09,999
---
Mi TV 4X 55
Mi TV 4X 65 
Price in Nepal – Rs. 79,999
---
Mi TV 4X 43
Mi TV 4X 43
Price in Nepal – Rs. 54,999
---
You may also like to read :