Bike
Aroma Electric Scooters Price in Nepal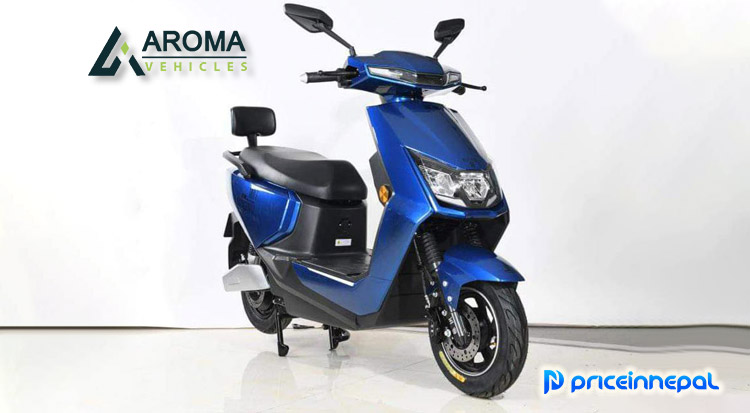 Shree Arogya Motors, which has been importing electric three-wheelers for the past 5 years and providing sales and after-sales services, has said that it is going to start selling electric two-wheelers.
The company says that this step has been taken in the perspective that the global market is moving towards the production and use of electric vehicles due to the rapid development in technology along with the environmental impact.
The company says that it has been selling three-wheeled vehicles under the name of Nepali brand (Aroma) after bringing parts from China and assembling them in Nepal. Currently, two-wheeled vehicles are also under the brand name of Aroma.
So far, there are dealers and branch offices in various cities and markets of Kathmandu, Dang, Banke, Bardia, Kailali and Kanchanpur districts, while the process of appointing new dealers in other cities has been started. The company says that it is preparing to expand dealers in all seven provinces of Nepal including Kathmandu Valley in the coming months.
In the first phase, Aroma scooters will be available in 3 different models and 5 colors. 50 and 60 Ah lithium battery packs of 72 volts will be available in these scooters which are equipped with 3000 watt motor.
The price of the scooter with 50 Ah battery pack is Rs 2,58,000 and the price of scooter with 60 Ah battery pack is Rs 2,72,000. According to the company, preparations are being made to gradually distribute those scooters to customers from the 12th of Ashwin.
It will have a dedicated charger that can be fully charged in less than 2 hours. The company is confident that the Aroma scooter will be the choice of many people because it gives a range of about 150 kilometers on a single full charge.
With a ground clearance of 160 mm, it will be easy to drive the Aroma scooter on both rough and paved roads. Disc brakes will be used on both the front and rear wheels.
"Since we have our own brand, we will try to bring other models to the Nepali market if needed".
On the occasion of Dashain, Tihar and Chhath festivals, a festival scheme of heli tour of Gosaikund has been arranged for 10 customers through lucky draw.
Businessmen who are interested in getting dealers in major cities of the country are also invited to join the company.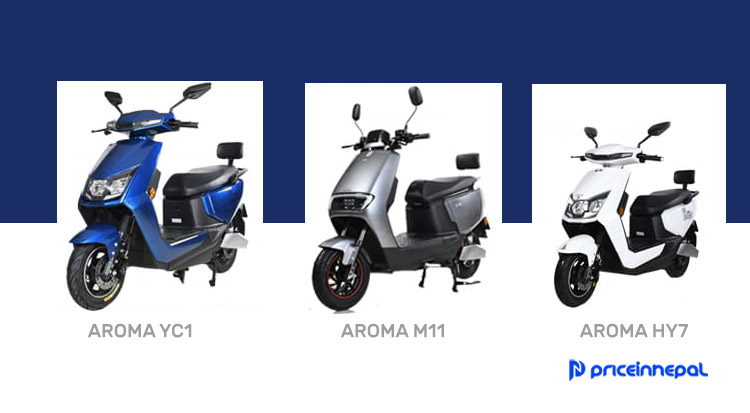 Aroma Electric Scooters Price in Nepal
Aroma HY7 : Rs 2,58,000

130 km of driving range, 50 AH battery pack

Aroma M11 : Rs 2,58,000

130 km of driving range, 50 AH battery pack

Aroma YC1 : Rs 2,72,000

150 km of driving range, 60 AH battery pack