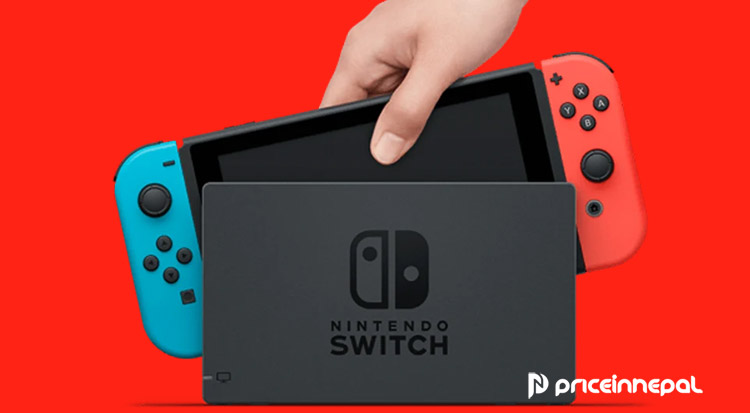 Nintendo Switch Price in Nepal

Description : Version 2 with Joy-Con
Introducing Nintendo Switch! In addition to providing single and multiplayer thrills at home, the Nintendo Switch system also enables gamers to play the same title wherever, whenever and with whomever they choose. The mobility of a handheld is now added to the power of a home gaming system to enable unprecedented new video game play styles.
Details
This is Version 2 Model which will have extra Brightness and Battery life based on the games we play.
Screen

Multi-touch capacitive touch screen / 6.2-inch LCD Screen / 1280 x 720

CPU/GPU :

NVIDIA Custom Tegra processor

Storage

32 GB of internal storage, a portion of which is reserved for use by the system. Users can easily expand storage space using microSDHC or microSDXC cards up to 2TB (sold separately).

Networking

Nintendo Switch can be connected to the Internet via a wireless (IEEE 802.11 a/b/g/n/ac) and Bluetooth 4.1 (In TV mode, Nintendo Switch can be connected by using a wired LAN adapter – sold separately)

Video output

Up to 1080p via HDMI in TV mode, Up to 720p via built-in screen in tabletop mode and handheld mode

Audio output

Compatible with 5.1ch Linear PCM output, Output via HDMI connector in TV mode

Speakers

Stereo

Buttons

Power button / Volume button

Headphone/mic jack

3.5mm audio jack

Game card slot

Nintendo Switch game cards

microSD card slot

Compatible with microSD/microSDHC/microSDXC memory cards

Sensor

Accelerometer, gyroscope, and brightness sensor

Operating environment

41-95 degrees F / 20-80% humidity

Internal battery

Lithium-ion battery/4310mAh
Nintendo Switch Price in Nepal : Rs. 56,999
---
Nintendo Switch Lite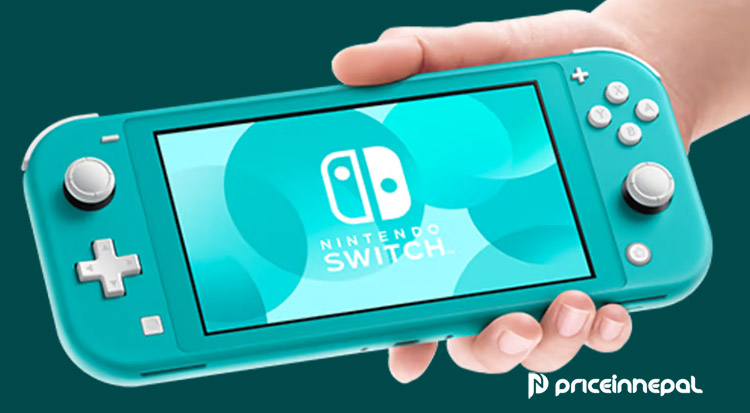 The Nintendo Switch Lite is designed specifically for handheld play—so you can jump into your favorite games wherever you happen to be.
With its light, sleek design, this system is ready to hit the road whenever you are.
Controllers are built right into the system for handheld play, and the left side sports a +Control Pad.
The Nintendo Switch Lite system plays the library of Nintendo Switch games that work in handheld mode.
The Nintendo Switch Lite comes in five colors: blue, yellow, gray, turquoise, and coral.
Link up to eight Nintendo Switch and Nintendo Switch Lite systems together to play multiplayer games anywhere.
The Nintendo Switch family is home to exclusive games from franchises like Super Smash Bros.™, The Legend of Zelda™, Mario Kart™, and many more.
You'll also find great games from other developers—with more added every week.
Nintendo Switch Lite Price in Nepal : Rs. 38,999
---
NINTENDO 3 DS XL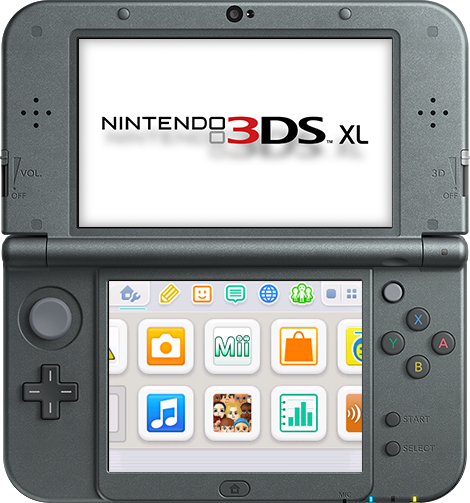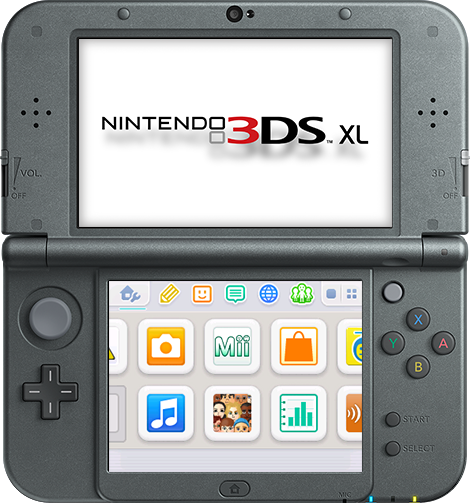 HIGHLIGHTS
Nintendo 3DS XL
The Nintendo 3DS XL system combines next-generation portable gaming with eye-popping 3D visuals. Take 3D photos, connect to friends, other players, or wireless hotspots with the wireless StreetPass and SpotPass communication modes. With 90 percent larger screens than the 3DS, 3DS XL is the ultimate 3D entertainment system.
Nintendo 3DS XL includes two screens. The bottom touch screen makes use of a stylus that is stored in the unit itself. The top screen displays 3D visuals to the naked eye. Looking at the screen is like peering through a window into a world where characters and objects have true depth. The system also has a 3D Depth Slider that lets players select the level of 3D they enjoy the most. The 3D effect can be ratcheted up to the highest level, scaled back to a more moderate setting or even turned off completely, depending on the preference of the user.
3D Screen
The Nintendo 3DS XL system opens up a whole new world of eye-popping gameplay possibilities. The stereoscopic 3D display of the upper screen gives objects within the game world a feeling of space and depth that extends far into the back of the screen.
NINTENDO 3 DS XL Price in Nepal : Rs.28,000
---
You may also like to read : Xiaomi Smartphones Price in Nepal