Top Bezel-less 18:9 phones of 2018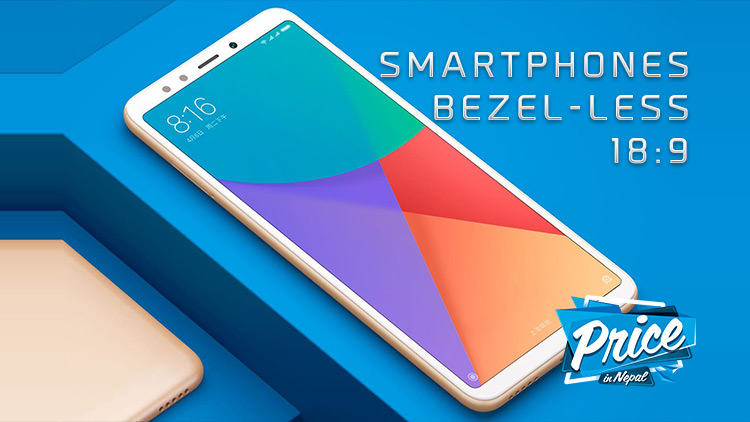 We've all looked on in awe at Samsung's almost bezel-less Galaxy series, and now Apple's iPhone X wishing for a more affordable option. Well, you're in luck, as this year we are seeing an influx of mobile manufacturers step-up and produce their own bezel-less smartphones.
In this roundup, we'll take a look at some of the top bezel-less phones of 2018 that are either available now, set to be released soon or are still hot on the rumour mill. If you've heard of a great bezel-less phone that I've missed and that's set for release this year, let me know in the comments below.

Xiaomi Mi Mix 2
The Award Winning Xiaomi Mi Mix 2 has arrived and while it's not completely bezel-free like early rumours suggested, it's still another impressive flagship level tri-bezel-less Android Smartphone.
It follows on with the 2017 curved corner trend and while the Mi Mix 2 display might not curve around like the Samsung's Infinity display, it still offers an impressive screen-to-body ratio thanks to the 18:9 form factor. The PPI has bumped up to 403 with an impressive resolution 2160×1080 on the 5.99 inch display. There is still a slight bezel at the top of the device but Xiaomi has positioned the speaker facing upwards to minimise this. Overall, it's a stunning device!
In terms of hardware, it's packing the latest Snapdragon 835 CPU (Same as the OnePlus 5 & Galaxy S8) and comes as standard with 6GB of RAM (8GB version available) and 64-264GB of storage depending on the model. The Mi Mix 2 uses dual-nano SIM slots but doesn't offer micro-SD card expansion so pick your version wisely.
Tech Specs: 5.99″ 2160 x 1920 18:9 Aspect Ratio, 403 PPI, Sony IMX386, Snapdragon 835, 6-8GB RAM, 128GB Storage, Fast charge 3400mAh battery, Android 7 + MIUI9 with Full UK Support for 3, 7 & 20 bands.
---

OnePlus 5T
(Sandstone White Version Available now)
OnePlus has become synonymous with the term 'Flagship Killer' and for good reason. The OnePlus 5 offers the best available smartphone performance while only costing half the price of a flagship… but… the OP5 does look a little dated…
Bring on the OnePlus 5T which moves the fingerprint reader to the back while shrinking the top and bottom bezels and switching to an 18:9 aspect ratio. Why the sudden change? well… to look a little more… 2018… I suppose…
Fans who bought the OnePlus 5 are a little disappointed to see the new version being released so soon, but… it's a step in the right direction towards full screen smartphones.
So what does the OnePlus 5T offer? An impressive (albeit not Samsung level) AMOLED Display, the fastest charging in the west and a top level performance all crammed into a light 162 gram aluminium body.
What you miss out on compared to the flagships is low light night photography and any type of waterproofing. But at this price… it's a no-brainer!
Tech Specs: 6.01 inch, 2160 x 1920, 18:9 Aspect Ratio, Gorilla Glass 5, 403 PPI, Sony IMX386, Snapdragon 835, 6/8GB RAM, 64/128GB Storage, Super Dash Charge 3300mAh battery, Android 7.1.1 with Full UK Support, 7.3mm thick, 162 grams.
---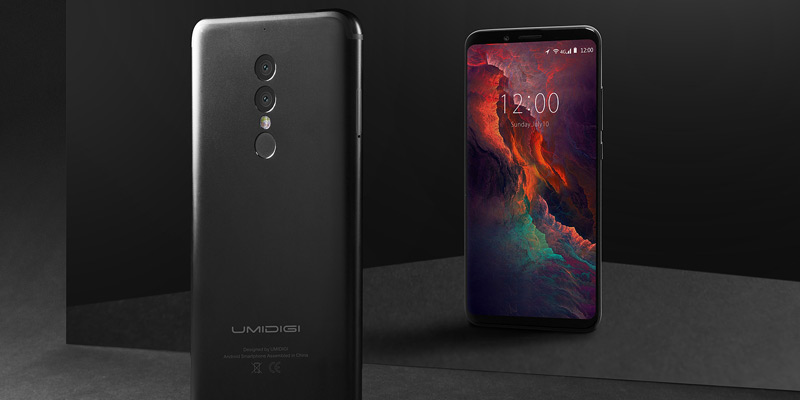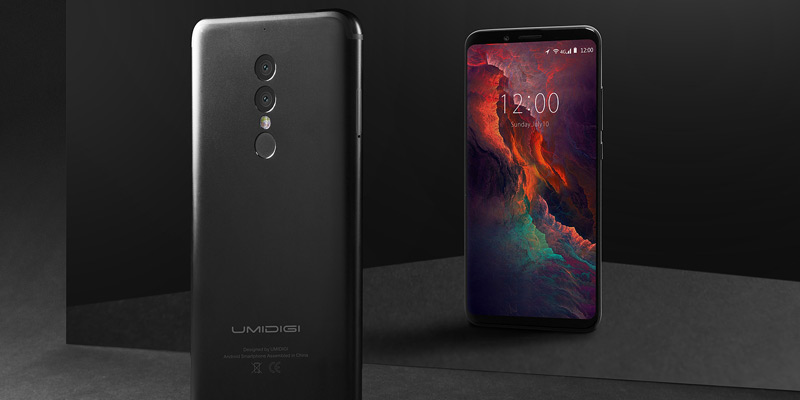 Umidigi S2 Pro
The Chinese company Umidigi definitely knows what the audience of the modern smartphone market needs. An autonomy, power of technical characteristics, a perfect design and a reasonable price – this is the list of parameters of a potential bestseller. And the company made every effort to give them to the hero of today's review. But how did the final result come about?
The appearance of the novelty is close to perfect. The lack of bezels of a 5.99-inches screen, a slim, ergonomic full-metal housing, a fingerprint scanner, a dual camera, a curved display glass with a qualitative oleophobic coating, create the feeling of an expensive flagship phone. The OGS-panel with a resolution at 2160×1080 pixels is bright and contrasting and at the same time deprived of distortions of the output image at the angles of inclination. It is pleasant to look at this IPS-screen even in direct sunlight.
Tech Specs:  6.0 inch, HD 1080 x 2160 pixels, 402 Pixel Per Inch, Mediatek Helio P25,2.6GHz octa-core,ARM Mali-T880 MP2,128GB ROM, 6GB RAM,Dual Rear (13 MP + 5MP), 5100 mAh Battery (Non-Removable), Android 7.0 Nougat UMI OS, 186 grams
---

UMiDigi Crystal
With an impressive 88% Screen-to-body ratio, the UMiDigi Crystal certainly has the wow factor! Available in two versions (2GB RAM + 16GB Storage | or | 4GB RAM + 64GB Storage), the Crystal offers a 5.5″ full-HD crisp Sharp display protected by Gorilla Glass 4 and a pure Android 7 experience.
Things start to get really impressive when you find out the price at which you can bag yourself the 4GB version for! Too good to be true right? To keep the price down, UMiDigi have opted for a lower-end CPUs, but the 4GB model still comes with the capable Mali-T860 graphics unit.
Overall, the Crystal offers fantastic value for money! The focus is on design, an excellent screen and mid-level performance for the 4GB version and budget performance for the 2GB model. It comes with USB-Type-C, SD Card Support / Dual-SIM Support and Dual Samsung Rear Cameras.
It's worth mentioning that Dual-Cameras at this price-point tend to be disappointing and inferior to a single camera lens. So if you're a serious shutterbug, ye here be warned! 😀
Tech Specs: 5.5″ 1920 x 1080, 401 PPI, Sony IMX386, MTK6750T 8-Core CPU + Mali-T860 GPU, 4GB RAM, 64GB Storage, 3000mAh battery, Android 7 with Full UK Support.
---

Xiaomi Redmi 5 Plus (International)
Xiaomi's budget Redmi range now has its own high screen-to-body-ration smartphone to show off. It features a modern full HD+ 5.99 inch display panel that's rocking an 18:9 aspect ratio and the on-trend curved corners.
It's priced firmly in the mid-range making it an exciting alternative to the impressive but dated looking Xiaomi Mi A1. This is definitely going to be a popular smartphone going into 2018.
Out of the box, the Redmi 5 Plus is pre-installed with the latest MIUI9 customisable Android skin giving it a performance boost over older Xiaomi phones that haven't yet had the update.
If the Redmi Plus is out of your budget, there is also a Redmi 5 (non-Plus) version that has lower resolution 5.7 inch display and more budget orientated specs. The Redmi 5 Plus is available now in Black, Gold, Rose Gold (Pink) & Light Blue.
Tech Specs: 5.99″ 2160 x 1920 18:9 Aspect Ratio, 403 PPI, 12MP Camera, Snapdragon 625, 4GB RAM, 64GB Storage, Fast charge 4000mAh battery, Android 7 + MIUI9.
---

Elephone S8
The Elephone S8 is our third phone to feature almost bezel-less edges on three of the four sides. With Elephone being no stranger to bezel-less tech, having already released the S3 & S7, it's great to see them innovating further with S8. Although the S3 & S7 didn't make it into our Top Bezel-less Smartphones List this time around, you can still find them in our old list by scrolling down.
The Elephone S8 has a respectable 4GB's of RAM and 128GB's of storage as standard and is available now. Its crowning glory is the huge 6 inch 2K display that comes with an impressive Super-HD resolution of  2560×1440.
What's really exciting is that when smaller manufacturers like Elephone are already reaching 3-border bezel-less 2K displays it forces the bigger manufacturers to play their trump cards early. No more slow feature rolling out for Samsung & Apple.
Simply put, the Elephone S8 has it all, a super-high screen-to-body ratio, Super HD Display, Flagship Performance and a Big Battery all for an affordable mid-level price tag.
Tech Specs: 6″ 2560×1440, MediaTek Helio X25  CPU, 4GB RAM, 128GB Storage, Quick-charge 4000mAh, 21MP Camera, Android 7.1 Nougat with Full UK network support.
---

MAZE Alpha
Maze has followed the tri-bezel-less formula by focussing on a super high screen-to-phone ratio (86%) rather than super thin side bezels. It's a beast at 6 inches  and has a full 1920×1080 resolution that uses Gorilla Glass 4 protection.
Update: Check out the latest Maze flagship (Maze Alpha X) below.
It's no straggler when it comes to performance either with the MediaTek Helio P25 combined with 4GB of RAM and 64GB of onboard storage. Powering the dual camera setup (13MP + 5MP, f/2.2) is a Samsung lens that will please the shutterbugs amongst us.
If you've never heard of Maze before that's because they are new to smartphone arena with the Maze Alpha being their 2nd smartphone release after the Maze Blade. Before this, Maze partnered with other manufacturers using their expertise in R&D department and production line management.
---

MAZE Alpha X
After aMAZE'ing us all with the Alpha, the Maze team are back with the Alpha X. Featuring a 6 inch LG display panel this time with an 18:9 aspect ratio it's a mighty impressive phone that fits in your hand easily. Rather than go down the minimalist route of the original, the Alpha X comes in a super reflective glass sandwich design that oozes premium…
The newer display manages to give the Alpha X an incredible 89.6% screen-to-body-ratio while still keeping that front facing fingerprint reader. You will have to flip the Alpha X upside down for selfies, but you're still treated to a headphone jack which is a bonus.
In terms of performance, the 6GB of RAM and power efficient mid-range MediaTek CPU will keep things running smoothly. While it doesn't have flagship level performance, it is priced firmly in the mid-level bracket. There's also a 128GB storage option, but you can save money on the 64GB as there's a micro-SD slot available.
Tech Specs: 6 inch 1080×2160 Display, Gorilla Glass 5, 403 PPI, Dual rear Sony camera, Helio P25 CPU, 6GB RAM, 64/128GB Storage, Quick-charge 2900mAh, 209 grams, 5GHz + AC WiFi, Android 7 Nougat with Full UK network support.
---

Doogee Mix 2
Fixing the biggest mistake from the Doogee Mix 1, the Mix 2 comes with a full-HD display using the popular 18:9 aspect ratio. Unfortunately, it drops the Super AMOLED Samsung display that we saw in the Doogee Mix 1, but we're getting 6 inches of screen at Full HD.
It also moves away from the tri-bezelless design but still manages a respectable 78% screen-to-body ratio which is 1% more than the original Doogee Mix 1. In terms of hardware, it's almost identical using the power efficient Helio P25 CPU coupled with 6GB of RAM but has a much bigger battery at 4060mAh to power the higher resolution display.
Design-wise, the Doogee Mix 2 uses a glass sandwich approach with a metal band connecting the two sides. Since there's now some room at the top for the camera, Doogee has stuck two in there for those dual-lens bokeh effect selfies. It's a big improvement over the bottom-placed camera on the Doogee Mix 1… but… the Mix 2 doesn't quite have the wow factor of its little brother!
We'll have a full review of the Doogee Mix 2 available soon.
Tech Specs: 6 inch 18:9 IPS 1080 x 2160, 403 PPI, Dual Rear + Dual Selfie cameras, Helio P25 CPU, 6GB RAM, 64GB Storage, Quick-charge 4060mAh, 209 grams, Android 7.1 Nougat with Full UK network support.
---

Bluboo S1
Joining the tri-bezel smartphone trend is the very affordable Bluboo S1. While the bezels aren't edge-to-edge you're still getting an impressive smartphone that's packing a 5.5″ Sharp full-HD 1920×1080 resolution display.
With a 90% screen-to-body ratio, 6GB of RAM and 64GB of storage the Bluboo S1 isn't holding anything back, offering great mid-level specs. Powering the phone is the mid-level MediaTek P25 CPU which won't be a winning any benchmark awards but will still run the 1080P display and Android 7 OS smoothly.
The Bluboo S1 is another great example of mid-range smartphones offering flagship level innovation, albeit thanks to Sharp pushing out their fantastic tri-bezel-less display. The Bluboo S1 should be on your smartphone watch list.
Tech Specs: 5.5″ Sharp 1080×1920, 90% Screen-to-body-ratio, Gorilla Glass 4, MediaTek Helio P25 CPU, 4/6GB RAM, 64GB Storage, Android 7, 3500mAh Fast Charge battery, Android 7 with Full UK network support.
---

Bluboo S8+ (Plus)
As well as the tri-bezel S1 below, Bluboo are soon to release the Bluboo S8 Plus with an infinity display that has an impressive 83% screen-to-body ratio. Following in the footsteps of the Galaxy S8 and LG G6, the S8 will offer a 4-corner curved display that is 5.7 inches and will use an 18:9 aspect ratio.
The comparisons to the flagships ends there as the Bluboo S8 will only feature a 1440×720 pixel display and a low-end MediaTek CPU. It will feature a Sony dual-camera setup but in my experience, the low-end dual cameras are more gimmicky than practical.
None of this matters though, as the Bluboo S8 will retail at around the $150 making it a real steal. You can get a flagship style screen on a smartphone with average performance for a wallet friendly budget price.
Tech Specs: 6 inch Sharp infinity 1440 x 720, Gorilla Glass 4, Dual rear cameras (Sony), MT6750T CPU, 4GB RAM, 64GB Storage, Sony IMX258 16MP + 3MP Dual Cameras, Fast charge 3600mAh Android 7 Nougat with Full UK network support.
---

Xiaomi Mi Mix
If the Xiaomi Mi Mix with its almost non-existent bezels doesn't get you excited then I don't know what will. It's a punch in the face to those who said mobile innovation is dead and will hopefully drive forward bezel-less innovation in 2017.
At 6.4″ the Mi Mix OLED Screen sounds enormous, but thanks to not having top or side bezels it isn't much bigger than a Samsung S7 Edge. When we look at phone to screen ratio, the Mi Mix has a whopping 90% usable surface area which is unheard of before. Where you'll notice a big difference between the S7 edge and Mi Mix is in its weight with the Mi Mix weighing a hefty 210 grams.
Xiaomi has chosen a 1080×2040 OLED screen with rounded corners for both the standard & pro model which looks crisp and has a decent PPI of 361. It would have been nice to see a QHD screen option for the Pro version as this would improve its VR capabilities. Inside, you'll find a top of the line Snapdragon 821 CPU & either 4GB or 6GB of RAM.
The Mi Mix, in my opinion, is one of the best-looking phones of 2016 and has some good, not perfect, specs to match. If bezel-less isn't your thing then the OnePlus 3T has very similar specifications at a lower price point.
---

Doogee Mix

Doogee are entering the borderless phone arena with the stunning Doogee Mix. The name does sound a little too similar to the Xiaomi Mi Mix for my liking, but I'll leave that to the IP lawyers. Also similar to the Mi Mix is the 3 sided bezel-less technology that's gone into the Doogee mobile, although there is more of a top border housing the ear speaker.
In terms of specs, the Doogee Mix has everything ticking almost all the boxes… but leaves us feeling a little underwhelmed that the display is only 720P. On the plus side, the display is AMOLED meaning it will feature great black levels. With the screen being 720P, AMOLED technology and the battery already packing a decent 3380mAh I'm expecting some serious battery life from the Doogee Mix.
Performance wise, the Mix is using a MediaTek Helio P25 8-core performance CPU and comes with either 4 or 6GBs of RAM to power the set of dual-rear cameras enabling you to snap some serious bokeh.
The Doogee Mix is available now and unlike some of the other bezel-less options in this list, it's priced firmly in the lower mid-range. Its bezels might not be the slimmest but it still has an awesome display-to-phone ratio.
Tech Specs: 5.5″ AMOLED 1280 x 720, Dual rear camera, Helio P25 CPU, 4/6GB RAM, 64GB Storage, Quick-charge 3380mAh, 193 grams, Android 7.0 Nougat with Full UK network support.
---

Nubia Z17
Nubia are no strangers to bezel-less phones. Even as early as 2015, they were rocking the bezel-free Nubia Z9. As the bezel-less pro's that they are, Nubia focussed in on creating a true flagship specc'd phone with the Z17.
Featuring a top of the line Snapdragon 835 chip, 6GBs of RAM, Dual rear cameras (23MP + 12MP) and 128GB storage, the Z17 is competing against the Galaxy S8, OnePlus 5 and iPhone 8. Missing from the list is Quad HD resolution and an OLED screen but, even so, it's still going to be an excellent flagship smartphone.
It's also rumoured to come with an IP waterproof rating, but we'll have to confirm closer to release.
Tech Specs: 5.5″ IPS 1920×1080, Dual rear cameras, Snapdragon 835, 6GB RAM, 128GB Storage, Qualcomm quick-charge 4+, 3200mAh, 173 grams, Android 7.1 Nougat with Full UK network support.
---

Bluboo Edge
If you're looking for a wallet friendly bezel-less phone then the Bluboo Edge should land firmly on your radar. Whilst it's not as elegant as some of the phones listed above, it does come with a very big positive; the low price-tag.
The Bluboo Edge is aimed at light Android users who don't need buckets of processing power but do want a great screen to view all their media on. The 16GBs of storage is upgradable via a micro-SD card and it also features dual-SIM functionality as well a fingerprint scanner built into the home button.
Tech Specs: 5.5″1280 x 720, Gorilla Glass, MediaTek 6737 CPU, 2GB RAM, 16GB Storage, 2600mAh, 206 grams, Android 6 Marshmallow with Full UK network support.
---

Ulefone Future
No one can deny that the Ulefone Future has borrowed it looks from the all mighty iPhone but it's taken a step further by offering us a bezel-less screen which makes this phone look nothing short of cutting edge-less. Add to this, some impressive hardware specifications and a side-placed fingerprint reader and you're definitely going to get a unique futuristic experience with the Ulefone Future.
View our first impressions of the Ulefone Future.
Tech Specs: 5.5″ 1920×1080, Gorilla Glass 3, Helio P10 CPU, 4GB RAM, 32GB Storage, Quick-charge 3000mAh, USB Type-C, 185 grams, Android 6 with Full UK network support.
---

Elephone S3
Elephone have stormed onto the market in the last year and now have 2 bezel-free smartphone offerings. The latest, the Elephone S3 features full UK 4G support and packs a truly edge-less full HD screen that curves around the edges of the phone.
Although it's not packing the latest MediaTek CPU, for day to day use, the Octo-core CPU handles most tasks easily giving you fluid overall experience. What's great is that this phone is geared up toward to budget friendly mobile user who doesn't want to compromise on style.
Tech Specs: 5.2″ IPS 1920×1080, MediaTek MTK6753 Octa-Core CPU, 3GB RAM, 16GB Storage, Quick-charge 2100mAh, 167 grams, Android 6 with Full UK network support.
---

Elephone S7
The S7 (soon to be released) is the upcoming flagship model from Elephone which also features a bezel-free display similar to the S3. The specifications available so far are quite limited but we do know that Elephone have said it will feature the top of the range MediaTek Helio X20 CPU that can compete against current flagship phones.
On a personal note I'm very happy to see that the Elephone S7 will be released with a front-facing fingerprint sensor. For someone who's phone spends most of the day flat on a desk, rear fingerprint sensors aren't very practical.
According to our source, Elephone will be releasing two versions of the S7: a light & a Pro version. The light version is expected to drop some of the high-end specs and come in at a lower the price. I'll update this with more details on the Elephone S7 soon.
Tech Specs: 5.5″ 1920×1080, Helio X20 CPU, 3GB RAM, 32GB Storage, Most likely Android 6 with Full UK network support.
---

ZTE Nubia – My Prague Elite
It's great to see Nubia back again with another bezel-free offering after they massively impressed us with the edge-less Nubia Z9 (below). Nubia's latest offering, the 'My Prague' smartphone has a full HD AMOLED screen measuring in with a whopping 424 PPI. The screen doesn't quite curve all the way around the phone but it's pretty close and makes the My Prague stunning to look at.
If you're looking for an Android iPhone alternative then the My Prague is definitely worth checking out. The elite version comes with 32GB storage but both versions have an SD card slot allowing up to an extra 128GB memory card.
Tech Specs: AMOLED 5.2″ 1920×1080, 424 PPI, Snapdragon 615 CPU, 3GB RAM, 32GB Storage, Battery 2200mAh, Dual SIM, 140 grams, Android 5 partial UK network support (missing 800MHz – Band 20).
---

Elephone P9000 Edge (Bezel-less)
Not to be confused with the P9000 or P9000 lite which are both available with narrow bezels, the P9000 edge uses curved glass and displays no visible borders when viewed face on. Elephone have been keeping details of the P9000 Edge under wraps so far with only a few pictures and videos leaked of the device.
I have a hunch that Elephone are either; capitalising on sales of the P9000, with its thin bezels, before releasing the bezel-less 'edge' version or that their development team still have software issues to overcome before being able to release the P9000 Edge.
A third option that we have to consider is that the P9000 edge is just a marketing ploy by Elephone to increase brand awareness although, sources say, that the completely bezel-less P9000 does exist.
It's likely to have similar hardware to the P9000, so I've listed the current specifications below although these may change before launch.
P9000 Tech Specs: 5.5″ 1920×1080, MediaTek Helio P10 CPU, 4GB RAM, 32GB Storage, Quick-charging & wireless charging 3000mAh battery, Sony IMX258 21MP + 8MP selfie, USB-Type C, Side placed fingerprint reader, 145 grams, Android 6 with full UK network support.
---

ZTE Nubia Z9
The Nubia Z9's curved glass edges and almost borderless display combine to make one sexy looking smartphone. The beautifully vivid IPS display and glass sandwich design gives the Z9 a premium look and feels suited to a flagship smartphone.
Add to this some impressive photography capabilities and that glowing halo home button and the Nubia Z9 becomes even more impressive.
Although the Z9 was released in 2015, it's still a great bezel-less option for 2016 if you can manage to get your hands on one. I've not had much luck finding online retailers that still have stock available. Currently, Nubia are focussing more on the Z9 Max 5.5″ version and the Z9 mini, but neither have the finesse or bezel-less edges of their older trend-setting brother the Nubia Z9.
Hopefully, Nubia will make a return to the bezel-less arena soon with another flagship model.
Tech Specs: 5.2″ 1920×1080, Snapdragon 810 CPU, 3/4GB RAM, 32/64GB Storage, 2900mAh, Sony IMX234, 4K video, 192 grams, Android 5 with partial UK 4G network support (full 3G support).
---

Oppo F5
The Oppo F5 features a new design with a larger display packed in a smaller footprint and screen-to-body ratio of 84 percent. The smartphone features a 6-inch Full HD+ display with a resolution of 2160×1080 pixels and taller 18:9 aspect ratio. The design is reminiscent of Vivo V7+, which was the first selfie-centric smartphone to adopt a bezel-less design. In terms of specifications, the Oppo F5 comes in two variants: 4GB RAM model with 32GB storage and 6GB RAM model with 64GB storage. The smartphone is powered by an octa-core MediaTek Helio P23 chipset coupled with a Mali-G71 graphics processor.
Tech Specs: 6″ full HD+ (2160×1080 pixels), MediaTek Octa-Core Processor , 4 GB/6 GB RAM, 32/64 Storage, 3200 mAh battery, 20 MP with f/2.0 aperture, 152 gm, Android 7.1 Nougat with ColorOS 3.2, 2G,3G,4G
---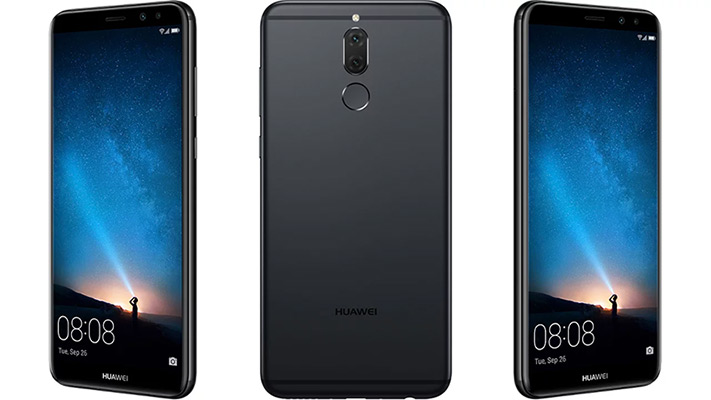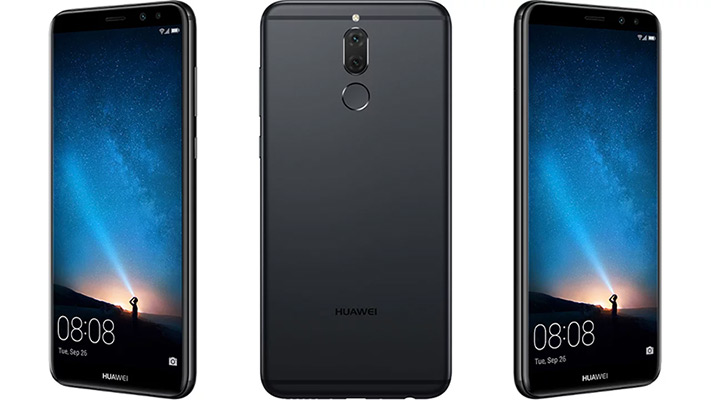 Huawei Nova 2i
The Nova 2i is a nice-looking device, somewhat akin to the Huawei P10 but simpler and more subtle. It comes with an all-metal unibody design and a slim profile despite the humongous 5.9-inch display.
The size of the phone is still manageable; comfortable actually, considering the size of the display, thanks to the 83% screen-to-body ratio.
The Nova 2i comes with a huge 5.9-inch IPS LCD display. It nearly competes with the 5.8-inch display of the Galaxy S8 and the 5.99-inch display of the Vivo V7+.
Tech Specs : 5.9-inch 18:9 IPS LCD display @ 2160 x 1080 pixels,2.5D Curved Glass Display, HiSilicon Kirin 659 2.36GHz octa-core processor,4GB LPDDR3 RAM,64GB internal storage, 16MP+2MP rear cameras, f/2.2 with LED Flash,13MP+2MP front cameras, f/2.0, 4G VoLTE, Hybrid Dual-SIM (nano+nano/microSD),Android 7 Nougat with Huawei EMUI 5.1, 3,340mAh Li-Ion battery,164 grams
---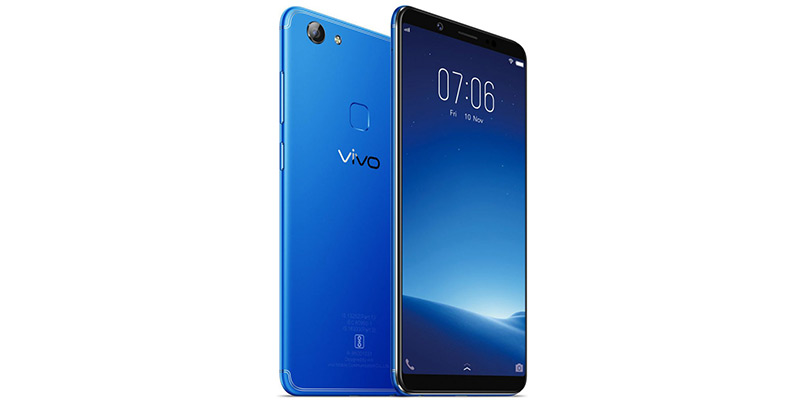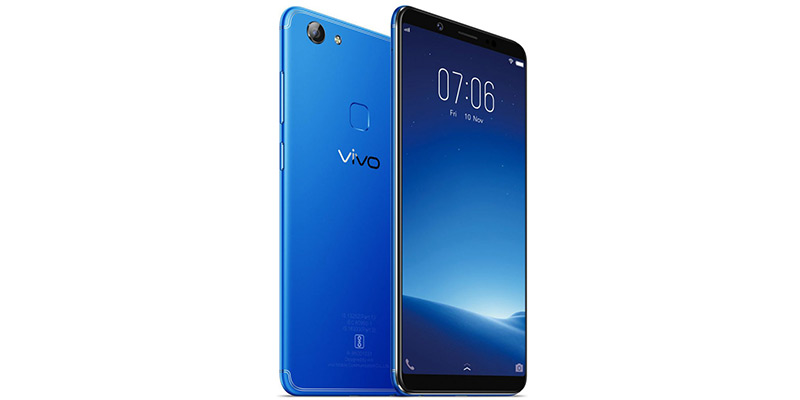 Vivo V7
It has a 5.7-inch display on the front with slim bezels and mounted with a curved glass. Placed above it is the 24MP selfie camera, earpiece, LED flash, and sensors. The device uses on-screen navigation buttons so the bottom is devoid of any capacitive keys.
The V7 sports a 5.7-inch 18:9 IPS FullView display which is slightly smaller than the 5.99-inch V7+. It has an 83.6% screen-to-body ratio with the resolution retained at 1440 x 720 which gives it a denser display at 282ppi compared to the V7+'s 269ppi. Unfortunately, there's no Gorilla Glass protection so it's a good thing that it already has a screen protector.
Display quality is decent, it's vibrant with wide-viewing angles and accurate colors. The resolution is lower than its direct competitors but it will suffice for most users who love to watch videos on their devices.
As for its audio, it's lacking in bass but crisp and loud. It's not going to give bassy tracks some justice but it's good enough for watching movies, gaming, and hands-free voice calls. It's also worth noting that unlike the V7+, the V7 doesn't support Hi-Fi audio.
Tech Specs : 5.7-inch 18:9 FullView IPS display @ 1440 × 720 pixels, 282ppi,83.6% screen-to-body ratio,Qualcomm Snapdragon 450 1.8GHz octa-core CPU,Adreno 506 GPU,4GB RAM,32GB internal storage,16MP OV16880 f2.0 rear camera w/ LED flash,24MP f/2.0 front camera w/ Moonlight Glow,Dual-SIM (nano),4G LTE,Dual-band WiFi b/g/n,Funtouch OS 3.2 (Android 7.1.2 Nougat),3,000mAh battery,139 g
---

Micromax Canvas Infinity
The highlight of the Canvas Infinity is of course its display. Micromax offers an edge-to-edge display with 18:9 aspect ratio in a budget smartphone, and manages to be early on the trend. Not bad at all!
The 5.7-inch display sports a 1,440 x 720 resolution and the HD+ IPS LCD has a relatively low pixel density of around 282 ppi. While the colors are bright and vibrant, there is a definite lack of sharpness. The extra screen real estate makes for an immersive video or gaming experience, but the lack of details are a tad disappointing.
Micromax has done well to offer a large and tall display in a compact form factor. It's not perfect, but a lot of users won't mind.
Tech Specs : 5.7-inch HD+ (1440 x 720) IPS,18:9 aspect ratio,1.4GHz Quad-Core Snapdragon 425 ,Adreno 308 GPU,3 GB RAM, 32 GB ROM , 13 MP with LED flash
f/2.0 aperture, 16 MP with LED flash f/2.0 aperture, 2,900 mAh, 159 grams
---
Bezel-less and 18:9 ratio display Smartphones Price in Nepal
| | |
| --- | --- |
| Smartphones | Price Rs. |
| iPhone X (64GB) | 138,000 |
| iPhone X (256GB) | 159,000 |
| Samsung Galaxy Note 8 | 1,02,990 |
| Xiaomi MI Mix | 94,999 |
| Samsung Galaxy S8 | 76,900 |
| Samsung Galaxy S8+ | 86,900 |
| Oneplus 5T (8GB/128GB) | 72,900 |
| Oneplus 5T (6GB/64GB) | 64,900 |
| Xiaomi MI Mix 2 | 63,000 |
| Oppo F5 | 33,990 |
| Huawei Nova 2i | 33,900 |
| Gionee M7 Power | 29,999 |
| Vivo V7 | 29,990 |
| Oppo F5 Youth | 27,990 |
| UMIDIGI Crystal | 25,900 |
| Micromax Canvas Infinity | 18,500 |
---
You may also like to read : Oppo A83 Launched in Nepal