Xiaomi Inc. (stylized as Mi) is a Chinese electronics and software company headquartered in Beijing.
Xiaomi designs, develops, and sells smartphones, mobile apps, laptops and related consumer electronics.
Xiaomi released its first smartphone in August 2011 and has rapidly gained market share in China to become China's largest smartphone company in 2014.As of 2018 Xiaomi is the world's 4th largest smartphone company.Xiaomi has expanded into developing a wider range of consumer electronics, including a smart home (IoT) device ecosystem.
Xiaomi has 15,000 employees in China, India, Malaysia,Singapore and is expanding to other countries such as Indonesia, the Philippines and South Africa.
New Updated Latest list March 2019
Xiaomi Mobiles Price in Nepal
Xiaomi MI A2 (4/64GB) —————————Rs.30,999
Xiaomi MI 8 Lite (4/64GB) ————————Rs.31,999
Xiaomi Redmi Note 6 Pro (3/32GB)————– Rs.24,999
Xiaomi Redmi Note 6 Pro (4/64GB) ————–Rs.28,999
Xiaomi Redmi 6A ——————————–Rs.11,999
Xiaomi Redmi 6 (3/32GB) ————————Rs.15,499
Xiaomi Redmi 6 (3/64GB)———————— Rs.18,499
Xiaomi Redmi S2 (3/32GB) ————————Rs.19,499
Xiaomi Redmi S2 (4/64GB) ———————–Rs.23,499
Xiaomi Redmi Go ——————————– Rs.8,999
Xiaomi MI A2 Lite (3/32GB) ———————–Rs.19,999
Xiaomi MI A2 Lite (4/64GB)———————- Rs.24,499
Xiaomi Redmi Note 5 AI (3/32GB)————— Rs.21,999
Xiaomi Redmi Note 5 AI (4/64GB) —————Rs.26,499
Xiaomi Redmi 5 (2/16GB) ———————–Rs.15,499
Xiaomi Redmi 5 (3/32GB)———————– Rs.17,499
Xiaomi Mobile Price In Nepal 2019
Xiaomi Redmi 5 Plus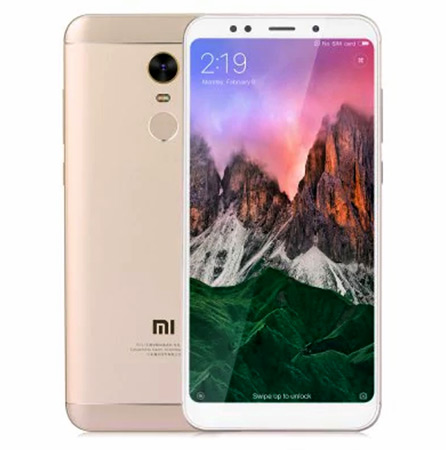 CPU – Octa-Core 2.0GHz ARM Cortex-A53
Chipset – Qualcomm Snapdragon 625 MSM8953
GPU – Qualcomm Adreno 506
Camera – 12 Megapixels f/2.0 with Dual-LED Flash and AF Rear Camera | 5 Megapixel Front camera
Memory – RAM- 3GB LPDDR3, 933MHz | ROM 32GB External Memory Support up to 128GB (Uses SIM 2 Slot)
Display – Screen size 5.99 inches IPS, LCD, FHD+ Display (1080 x 2160 Pixels)
Battery – Non-Removable 4,000mAh Lithium-Polymer
SIM – Hybrid Dual SIM (Nano + Nano/microSD), Dual Standby
Sensors – Proximity Sensor, Accelerometer, Ambient Light, Compass Sensor, Fingerprint Sensor, Hall Sensor, Gyroscope
Color – Black, Gold, Rose-Gold, Blue, Gray, Red, Silver, White
Operating System – AAndroid 7.1.1 Nougat OS with MIUI 9
I/O Interface – 1 x Nano SIM Card Slot, 1 x Nano SIM Card Slot or TF/MicroSD Card Slot, Micro USB Port, 3.5mm Headphone Jack, Power Button, Volume Button, Microphone, Speaker
Dimensions – 75.5 mm x 158.5 mm x 8.1 mm
Weight – 179 Grams (With Battery)

Xiaomi Redmi 5 Plus Price In Nepal – Rs. 23,499
---
Xiaomi Redmi 5A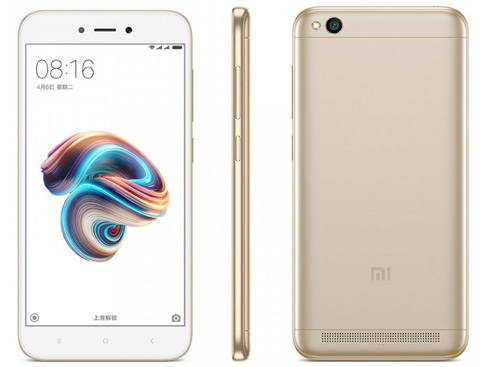 CPU – Quad-Core 1.4 GHz ARM Cortex-A53
GPU – Qualcomm Adreno 308, 500MHz
Chipset – Qualcomm Snapdragon 425 MSM8917
Camera – 13 Megapixel With AF and Dual-LED Flash | 5 Megapixel Front Camera
RAM – 2GB | ROM 16GB External Memory Supports Up to 128GB (Uses SIM 2 Slot)
Display – Screen size 5.0 inches IPS HD (1280×720 Pixels)
Battery – Non-Removable 3,000 mAh Lithium-Polymer
SIM – Hybrid Dual SIM Dual Standby (Nano/microSD+Nano)
Sensors -Proximity Sensor, Accelerometer, Ambient Light, Infrared
Color – Rose-Gold, Gray, Gold
Operating System – Android 7.1 Nougat with MIUI V9
I/O Interface – 1x Nano SIM Card Slot/microSD/TF Card Slot, 1x Nano SIM Card Slot, Micro USB Port, 3.5mm Audio Out Port, Power Button, Volume Button, Microphone, Speaker
Dimensions – 140.4 mm x 70.1 mm x 8.35 mm
Weight – 137 Grams (With Battery)

Xiaomi Redmi 5A Price In Nepal – Rs. 13,999
---
Xiaomi Redmi 4A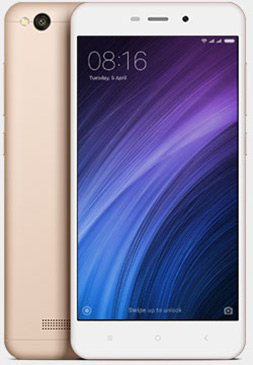 CPU – Quad-Core 1.4 GHz ARM Cortex-A53
Chipset – Qualcomm Snapdragon 425 MSM8917
GPU – Qualcomm Adreno 308, 500 MHz
Camera -13 Megapixels with Dual-LED and AF Rear Camera | 5 Megapixel Front camera
Memory – RAM- 2GB | ROM 16GB External Memory Support up to 128GB (Uses Sim 2 Slot)
Display – Screen size 5.0 inches HD (1280×720 Pixels)
Battery – Non-Removable 3,120 mAh Lithium-Polymer
SIM – Hybrid Dual SIM (Micro + Nano/microSD)
Sensors -Proximity Sensor, Accelerometer, Ambient Light, Gyroscope
Color – Gold, Rose-Gold
Operating System – Android 6.0 Marshmallow with MIUI 8

Xiaomi Redmi 4A Price In Nepal – Rs. 14,499(16GB) Rs.15,999(32 GB)
---
Xiaomi Redmi Note 5A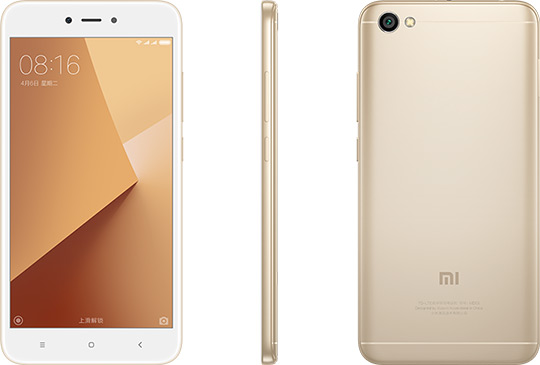 CPU – Quad-Core 1.4GHz ARM Cortex A53
Chipset – Qualcomm Snapdragon 425 MSM8917, 64-bit Processor
GPU – Qualcomm Adreno 308 GPU
Camera – 13 Megapixels with Single-LED and AF Rear Camera | 5 Megapixel Front Camera
Memory – RAM- 2GB LPDDR3 | ROM 16GB External Memory Supports Up to 128GB
Display – Screen size 5.5 inches IPS HD Display (1280 x 720 Pixels) 24-bit
Battery – Non-Removable 3,080 mAh Lithium-Polymer
SIM – Dual SIM Dual Standby (Micro + Nano)
Sensors – Proximity Sensor, Accelerometer, Compass, Ambient Light, Gyroscope, Fingerprint
Color – Gray, Silver, Rose-Gold, Gold
Operating System – Android 7.1.1 Nougat OS with MIUI V8 5.1

Xiaomi Redmi 5A Price In Nepal – Rs. 17,499
---
Xiaomi Redmi 3S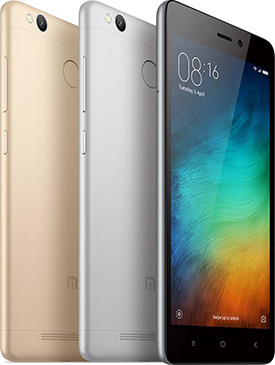 CPU– Octa-Core ( 4 x 1.2 GHz Cortex A53 + 4 x 1.5 GHz Cortex A53)
Chipset – Qualcomm Snapdragon 430
Camera – 13 Megapixels Rear Camera With LED | 5 Megapixel Front Camera
RAM– 2GB/3GB | ROM-16GB/32GB ,Expandable up to 128 GB (MicroSD Uses Sim 2 Slot)
Display – Screen size 5.0 inches
Dimension & Weight – 139.3 mm x 69.6 mm x 8.5 mm, 144.1g
Battery – Non-Removable 4,100 mAh Lithium-Polymer Battery with Quick Charge 2.0
Dual SIM with Hybrid SIM Compatibility
Support 2G/3G/4G Networks with a data speed of Download Up to 42 Mbps, Upload Up to 11 Mbps in 3G HSPA+& Download Up to 150 Mbps, Upload Up to 50 Mbps in LTE Cat-4.
Sensors: Proximity Sensor, Accelerometer, Compass, Ambient Light, G-Sensor, Gyro, Fingerprint Sensor
Color: Silver, Gold, and Grey
Operating System: Android 5.1 Lollipop with MIUI 7 User Interface

Xiaomi Redmi 3S Price In Nepal – Rs. 18,499
---
Xiaomi Redmi 4X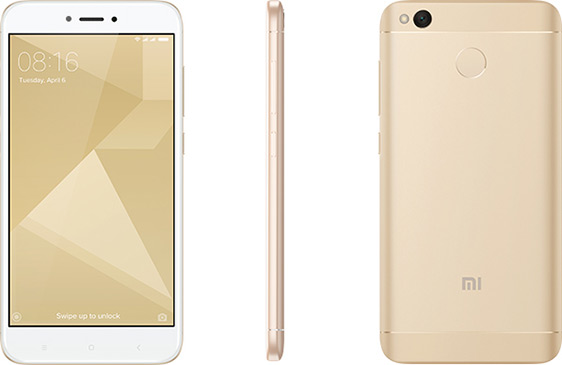 CPU – Octa-Core 4×1.4GHz ARM Cortex A53 + 4×1.1GHz ARM Cortex A53
Chipset – Qualcomm Snapdragon 435 MSM8940
GPU – Qualcomm Adreno 505
Camera – 13 Megapixels LED Flash and AF Rear Camera | 5 Megapixel Front camera
Memory – RAM- 2GB/3GB | ROM 16GB/32GB External Memory Support Up to 128GB (Uses SIM 2 Slot)
Display – Screen size 5.0 inches HD Display (1280 x 720 Pixels)
Battery – Non-Removable 4,100 mAh Lithium-Polymer
SIM – Hybrid Dual SIM (Micro + Nano/microSD)
Sensors – Proximity Sensor, Accelerometer, Light Sensor, Gyroscope
Color – Black, Pink, Champagne
Operating System – Android 6.0.1 Marshmallow With MIUI V8
I/O Interface – 1 x Micro SIM Card Slot, 1xNano SIM/TF Card Slot, Micro USB v2.0 Port, 3.5mm Audio Out Port, Power Button, Volume Button, Microphone, Speaker

Xiaomi Redmi 4X Price In Nepal – Rs. 18,499(2GB RAM / 16 GB ROM)

Xiaomi Redmi 4X Price In Nepal – Rs. 21,499(3GB RAM / 32 GB ROM)
---
Xiaomi Redmi Note 4 SD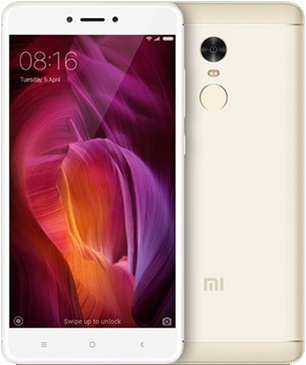 CPU – Octa-Core 2.0 GHz ARM Cortex-A53
Chipset – Qualcomm Snapdragon 625 MSM8953
GPU – Qualcomm Adreno 506
Camera -13 Megapixels with Dual-LED and AF Rear Camera | 5 Megapixel Front camera
Memory – RAM- 3GB/4GB | ROM 32GB/64GB External Memory Supports Up to 128GB (Uses Sim 2 Slot)
Display – Screen size 5.5 inches FHD Display (1080×1920 Pixels)
Battery – Non-Removable 4,100 mAh Lithium-Polymer
SIM – Hybrid Dual SIM (Micro + Nano/microSD)
Sensors -Proximity Sensor, Accelerometer, Ambient Light, Gyroscope, Fingerprint, Hall Effect
Color – Gold, Gray, Black, Silver, Blue, Blue/Black
Operating System – Android 6.0 Marshmallow with MIUI 8.0
I/O Interface – 1 x Micro SIM Card Slot, 1 x Nano SIM Card Slot/TF Card Slot, Micro USB v2.0 Port, 3.5mm Audio Out Port, Microphone, Speaker, Charging Port, Infrared Port, Power, Volume Keys.

Xiaomi Redmi Note 4 SD Price In Nepal – Rs. 24,999 (3GB RAM + 32 GB ROM)

Xiaomi Redmi Note 4 SD Price In Nepal – Rs. 28,499 (4GB RAM + 64 GB ROM)
---
Xiaomi Redmi Note 5A Prime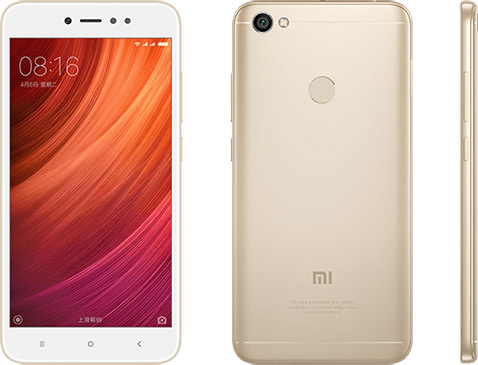 CPU – Octa-Core 4×1.4GHz ARM Cortex A53 + 4×1.1GHz ARM Cortex-A53
Chipset – Qualcomm Snapdragon 435 MSM8940, 64-bit Processor
GPU – Qualcomm Adreno 505 GPU
Camera – 13 Megapixels with Dual-LED and AF Rear Camera | 16 Megapixel Front Camera
Memory – RAM- 3GB/4GB LPDDR3 | ROM 32GB/64GB External Memory Supports Up to 128GB
Display – Screen size 5.5 inches IPS HD Display (1280 x 720 Pixels) 24-bit
Battery – Non-Removable 3,080 mAh Lithium-ion
SIM – Dual SIM Dual Standby (Nano+ Nano)
Sensors – Proximity Sensor, Accelerometer, Compass, Ambient Light, Gyroscope, Fingerprint
Color – Gray, Silver, Rose-Gold, Gold
Operating System – Android 7.0 Nougat OS with MIUI V9.0
I/O Interface – 2 x Nano SIM Card Slot, 1 x microSD/TF Card Slot, Micro USB Port, Audio Out Port, Power Button, Volume Button, Microphone, Speaker
Dimensions – 76.2 mm x 153.0 mm x 7.3 mm
Weight – 153 Grams (with Battery)
More Feature – Aluminium Alloy, Plastic Body Design, LTE Cat-4 150 Mbps Download, 50 Mbps Upload, HSUPA 5.76 Mbps Upload, HSDPA 21 Mbps Download, Bluetooth, Computer Sync, OTA Sync, Tethering, VoLTE Support, Infrared, Rounded Edges, 2.5D Curved Glass, Screen, GPS, Wi-Fi, Mi-Cloud Storage, Noise Cancellation.

Xiaomi Redmi Note 5A Prime Price In Nepal – Rs. 22,499
---
Xiaomi Mi 5S Plus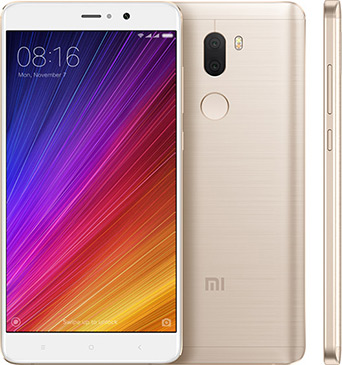 CPU – Quad-Core ( 2 x 2.35 GHz Kryo + 2 x 2.0 GHz Kryo )
Chipset – Qualcomm Snapdragon 821 MSM8996 Pro
GPU – Adreno 530
Camera -13+13 Megapixels Dual Camera with Dual-LED and AF Rear Camera | 4 Megapixel Front camera
Memory – RAM-4GB/6GB | ROM 64GB/128GB
Display – Screen size 5.7 inches QHD (1080×1920 Pixels)
Battery – Non-Removable 3,800 mAh Lithium-Polymer battery
SIM – Dual SIM (Nano + Nano)
Sensors -Accelerometer, Barometer, Compass, Fingerprint, Gyroscope, Hall Sensor, Light sensor, Proximity
Color – Gray, Rose-Gold, Silver, Gold
Operating System – Android 6.0 Marshmallow with MIUI V8
Dimensions – 154.6 x 77.7 x 7.95 mm
Weight – 168 Grams
More Feature – Full Metal Body Design, Ultrasonic Fingerprint Sensor With 2.5D Glass, LTE 100 Mbps, HSPA plus, LTE CAT12 600 Mbps Download, HSUPA 5.76 Mbps Upload, HSDPA 21 Mbps Download, UFS 2.0 Storage Technology, Fast charging Technology, Qualcomm, Hi-Fi Sound, Type-C USB with USB 3.0, Infrared Port, NFC, Corning Gorilla Glass 4 Screen.

Xiaomi Mi 5S Plus Price In Nepal – Rs. 52,999
---
Xiaomi Mi Mix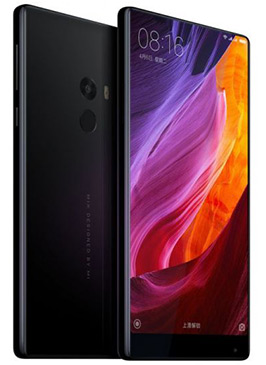 CPU – Quad-Core 2×2.35 GHz Kryo + 2×2.0 GHz Kryo
Chipset – Qualcomm Snapdragon 821 MSM8996 Pro
GPU – Qualcomm Adreno 530, 653MHz
Camera -16 Megapixels with Dual-LED and AF Rear Camera | 5 Megapixel Front camera
Memory – RAM- 4GB | ROM 128GB External Memory Not Supported
Display – Screen size 6.4 inches 2K Display (1080×2040 Pixels)
Battery – Non-Removable 4,400 mAh Lithium-Polymer
SIM – Dual SIM (Nano + Nano)
Sensors -Proximity Sensor, Accelerometer, Ambient Light, Compass, Gyroscope, Fingerprint (FPC1245), Hall, Barometer, Ultrasonic
Color – Black
Operating System – Android 6.0 Marshmallow with MIUI V8
Price -$660 Approx
Dimensions – 158.8 x 81.9 x 7.9 mm
Weight -209 Grams
More Feature – Full Ceramic Body Design, LTE Cat 12 600 Mbps Download, 100 Mbps Upload, HSUPA 5.76 Mbps Upload, HSDPA 21 Mbps Download, EV-DO Rev.A (1.8 Mbps Upload, 3.1 Mbps Download), 2.5D Curved Glass Screen, NFC, Type-C USB, Smart Gestures, VoLTE Support, Borderless Design, Qualcomm Quick Charge 3.0 Technology , Hi-Fi Audio, Micro Front Camera, Multi-language Support.
Xiaomi Mi Mix Price In Nepal – Rs. 94,999
---
Xiaomi Mi Note 2
CPU – Quad-Core Dual cluster Kryo 2×2.35GHz + 2×2.0GHz
Chipset – Qualcomm Snapdragon 821
GPU – Qualcomm Adreno 530
Camera -22.56 Megapixels with Dual-LED and AF Rear Camera | 8 Megapixel Front camera
Memory – RAM- 6GB | ROM 128GB External Memory Not Supported
Display – Screen size 5.7 inches OLED FHD (1080×1920 Pixels)
Battery – Non-Removable 4,070 mAh Lithium-Polymer
SIM – Dual SIM (Nano + Nano)
Sensors -Proximity Sensor, Accelerometer, Ambient Light, Fingerprint, Compass, Gyroscope, Barometer, Hall
Color – Black, Silver
Operating System – Android 6.0 Marshmallow with MIUI V8
Price -$700 Approx
Dimensions – 156.2 x 77.3 x 7.6 mm
Weight -166 Grams
More Features – Aluminium alloy, Glass body Design, LTE Cat 12 600 Mbps Download, 100 Mbps Upload, HSUPA 5.76 Mbps Upload, HSDPA 42 Mbps Download, EV-DO Rev.A (1.8 Mbps Upload, 3.1 Mbps Download), Corning Gorilla Glass 3, Gesture Support, VoLTE Support, Noise Cancellation, Type-C USB, NFC, Infrared, 9V/2A Charger Output Power, LTE bands: 6types, 19 bands / 6 types, 37 bands, Multi-language Support.

Xiaomi Mi Note 2 Price In Nepal – Rs. 76,999
---
Xiaomi Mi A1
CPU – Octa-Core 2.0GHz ARM Cortex-A53
Chipset – Qualcomm Snapdragon 625 MSM8953, 64-bit Processor
GPU – Qualcomm Adreno 506 GPU
Camera – Dual 12 Megapixels f/2.2 + 12 Megapixels f/2.6 with Dual-LED Flash and AF Rear Camera | 5 Megapixel Front camera
Memory – RAM- 4GB LPDDR3, 933MHz | ROM 64GB eMMC, External Memory Support up to 128GB (Uses SIM 2 Slot)
Display – Screen size 5.5 inches IPS, LCD, Full HD Display (1080 x 1920 Pixels)
Battery – Non-Removable 3,080mAh Lithium-ion
SIM – Dual Hybrid SIM (Nano-SIM + Nano-SIM/microSD Card), Dual Standby
Sensors – Proximity Sensor, Accelerometer, Ambient Light, Compass Sensor, Fingerprint Sensor (Rear Mounted), Hall Sensor, Gyroscope
Color – Gold, Rose Gold, Black
Operating System – Android 7.1.2 Nougat with MIUI UI 8.0 Upgrade to Android 8.0 (Oreo)
I/O Interface – 2 x Nano SIM Card Slot, microSD/TF Card Slot, Type-C USB Port, 3.5mm Audio Out Port, Power Button, Volume Button, Microphone, Speaker
Dimensions – 155.4 mm x 75.8 mm x 7.3 mm
Weight – 165 Grams (5.82 oz) (With Battery)
Xiaomi Mi A1 Price In Nepal – Rs. 26,999 (4GB RAM+ 32GB ROM)
Xiaomi Mi A1 Price In Nepal – Rs. 29,999 (4GB RAM+ 64GB ROM)
---
Xiaomi Mi MIX 2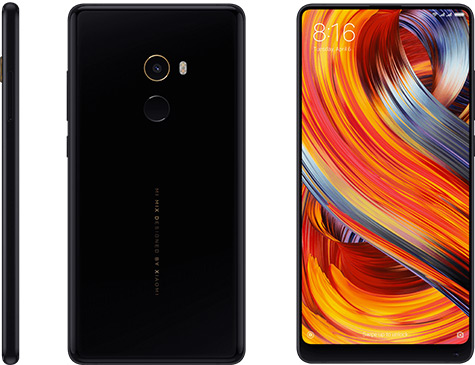 CPU – Octa Core 2.45Ghz (Quad Core 2.45GHz Kryo & Quad Core 1.9GHz Kryo) Clock speed
Chipset – Qualcomm Snapdragon 835 MSM8998
GPU – Qualcomm Adreno 540, 710 MHz
Camera – 12 Megapixels with Dual-LED and AF Rear Camera | 5 Megapixel Front camera
Memory – RAM – 6GB | ROM 64GB/128GB/256GB, External Card Not Supported
Display – Screen size 5.99 inches AMOLED Screen with (1080 x 2160 Pixels Resolution)
Battery – Non-Removable 3,400 mAh Lithium-Polymer
SIM – Dual SIM Card (Nano + Nano)
Sensors – Ultrasonic Fingerprint (rear-mounted), accelerometer, gyroscope, proximity, compass, barometer, Light,
Color – White, Black
Operating System – Android 7.1.1 Nougat with MIUI V9
I/O Interface – 1 x Nano SIM Card Slot, 1xNano SIM, TF Card Slot, Type-C USB Port, Type-C USB Headphone Jack, Power Button, Volume Button, Microphone, Speaker
Dimensions – 75.5 mm x 151.8 mm x 7.7 mm
Weight – 185 Grams, 0.1850 Kg (With Battery)
More Features – Ceramic+Metal Body Design, 10nm Chip, HSPA, LTE, LTE Cat 12 600 Mbps Download, 100 Mbps Upload, HSUPA 5.76 Mbps Upload, HSDPA 42.2 Mbps Download, EV-DO Rev.A (1.8 Mbps Upload, 3.1 Mbps Download), Curved Glass Screen, Fast charging 3.1, NFC, Type-C 3.0 USB, Smart Gestures, Auto HDR, VoLTE Support, H.265 player, Borderless Design, Hi-Fi Audio, Micro Front Camera, GPS, GLONASS, Global Multi-language Support, 43 Bands Support, Qualcomm Quick Charge 3.0 Fast Charging Technology, 9V/2A Charger Output Power, Dual ADC HD Recording, Headphone Adapter, 192KHz/24Bit Audio, Cantilevered Piezoelectric Ceramic.
Xiaomi Mi Mix 2 Price in Nepal : Rs. 64,000
---
Xiaomi Mi 6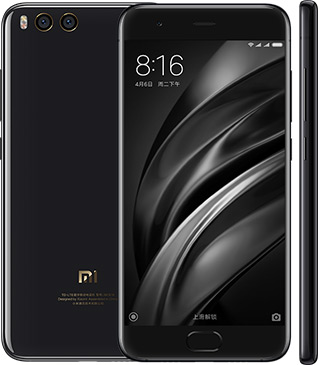 CPU – Octa-Core 4×2.45GHz Kryo + 4×2.15GHz Kryo
Chipset – Qualcomm Snapdragon 835 MSM8998
GPU – Qualcomm Adreno 540, 710 MHz
Camera – 12 Megapixels + 12 Megapixels (Dual Camera Lens) with Dual-LED and AF Rear Camera | 8 Megapixel Front camera with UltraPixel
Memory – RAM- 6GB | ROM 64GB External Memory Not Supports
Display – Screen size 5.15 inches FHD OLED Display (1080 x 1920 Pixels)
Battery – Non-Removable 3,350 mAh Lithium-Polymer
SIM – Dual SIM (Nano + Nano)
Sensors – Proximity Sensor, Accelerometer, Light Sensor, Fingerprint Sensor, Compass, Hall, Gyroscope, Barometer, Ultrasonic Fingerprint
Color – Black, Blue, White
Operating System – Android 7.1.1 Nougat with MIUI 8.2
I/O Interface – 1 x Nano SIM Card Slot, 1xNano SIM, TF Card Slot, Type-C USB Port, Type-C USB Headphone Jack, Power Button, Volume Button, Microphone, Speaker
Xiaomi Mi 6 Price in Nepal : Rs. 54,999
---
Xiaomi Mi 5
CPU – Quad- Core (Dual-core 2.15 GHz Kryo + Dual-Core 1.5 GHz Kryo )
Chipset – Qualcomm Snapdragon 820, MSM8996
Camera – 26 Megapixel With LED Flash | 8 Megapixel Front camera
RAM – 3GB 800MHz | ROM 32/64GB | 4GB / 128GB Pro edition
Display – screen size 5.15 inches
Dimension & Weight – 144.6 mm x 69.2 mm x 7.3 mm, 129g
Battery –Non-Removable Li-Poly 3,000 mAh battery
Dual SIM with Nano+Nano SIM Compatibility
support 2G/3G/4G Networks with a data speed of Download Up to 42 Mbps, Upload Up to 6 Mbps in 3G & Download Up to 600 Mbps, Upload Up to 150 Mbps in 4G LTE Cat 12
Sensors: Proximity Sensor, Accelerometer, Compass, Ambient Light, G-Sensor, Gyro, Fingerprint Sensor, Hall Sensor
Color: Black, White, Gold, Ceramic
Operating System – Android 6.0 Marshmallow with MIUI 7.0 User Interface
Xiaomi Mi 5 Price in Nepal : Rs. 39,999
---
Xiaomi Mi 4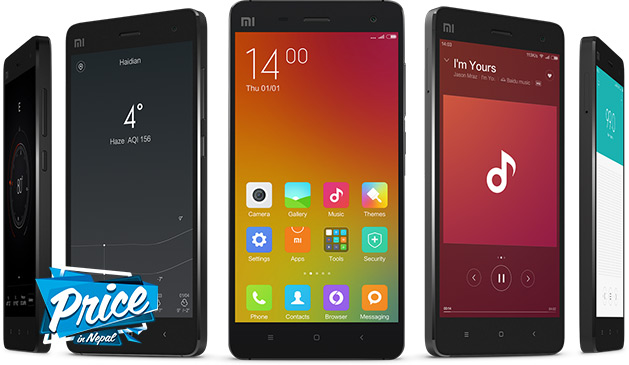 CPU – Quad-Core 2.5GHz Krait 400
Chipset -Qualcomm Snapdragon 801 MSM8974AC
Camera – 13 Megapixel With LED Flash | 8 Megapixel Front camera
Memory – RAM-3GB | ROM 16GB/64GB without microSD card slot
Display – Screen size 5.0 inches FHD (1080 x 1920 Pixels) Display
Battery – Non-Removable Lithium-Ion 3,080 mAh battery with Fast Charging
SIM – Single SIM (Micro) SIM Smartphone with Dual Standby
Support 2G/3G Networks with HSUPA 5.76 Mbps, HSDPA 42 Mbps
Sensors – Proximity Sensor, Accelerometer, Ambient Light, Compass, Gyroscope, Barometer, Hall
Color -Black, White
Operating System – Android 4.4 Kitkat with MIUI V5
JDI IPS Display
Comes with Full Lamination Technology
OGS
Xiaomi Mi 4 Price in Nepal : Rs. 17,999
---
Xiaomi Mi Max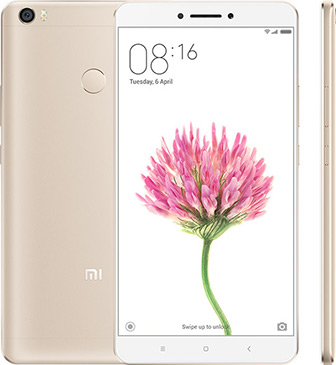 CPU – Hexa-core (Quad-core 1.4 GHz Cortex-A53 & Dual-core 1.8 GHz Cortex-A72 and Quad-core 1.4 GHz Cortex-A53 & Quad-core 1.8 GHz Cortex-A72).
Chipset – Qualcomm Snapdragon 650, Qualcomm Snapdragon 652.
Camera – 16 Megapixel Rear Camera With Dual-tone-LED Flash | 5 Megapixel Front Camera
Memory – RAM – 3GB/4GB LPDDR3 933MHz | ROM- 32GB/64GB/128GB eMMC 5.1, increase microSD, up to 200 GB (
Display – Screen size 6.44-inch FHD 2.5D Arc Screen Capacitive touch
Dimension & Weight – 17.31 cm x 8.83 cm x 0.75 cm, 203g
Battery – Non-removable 4850mAh Lithium-ion Battery
SIM – Dual SIM, Dual standby, (One Micro + Nano/TF Card) support
Support 2G/3G/4G Networks with a speed of HSPA 42.2/5.76 Mbps in 3G and LTE Cat 4 150/50 Mbps in 4G LTE.
Sensors – Accelerometer, Ambient Light Sensor, E-Compass, Gravity Sensor, Gyroscope, Hall Sensor, Proximity Sensor,
Color – Gold, Light Gray, Black, White, Silver.
Operating System – Android v6.0 Marshmallow OS with MIUI 8.0
Xiaomi Mi Max Price in Nepal : Rs. 31,999
---
Xiaomi Mi 5S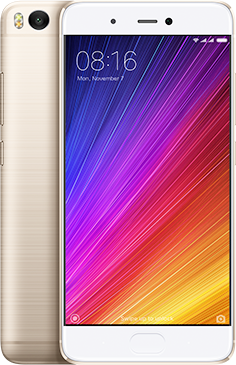 CPU – Quad-Core ( 2 x 2.15 GHz Kryo + 2 x 2.0 GHz Kryo )
Chipset – Qualcomm Snapdragon 821 MSM8996
GPU – Adreno 530
Camera -12 Megapixels with Dual-LED and AF Rear Camera | 4 Megapixel Front camera
Memory – RAM-3GB/4GB | ROM 32GB/64GB/128GB
Display – Screen size 5.15 inches QHD (1080×1920 Pixels)
Battery – Non-Removable 3,200 mAh Lithium-Polymer battery
SIM – Dual SIM (Nano + Nano)
Sensors -Accelerometer, Barometer, Compass, Fingerprint, Gyroscope, Hall Sensor, Light sensor, Proximity
Color – Gray, Rose-Gold, Silver, Gold
Operating System – Android 6.0 Marshmallow with MIUI V8
Price – $390 Approx
Dimensions – 145.6 x 70.3 x 8.25 mm
Weight – 145 Grams
More Feature – Full Metal Body Design, Ultrasonic Fingerprint Sensor With 2.5D Glass, LTE 100 Mbps, HSPA plus, LTE CAT12 600 Mbps Download, HSUPA 5.76 Mbps Upload, HSDPA 21 Mbps Download, UFS 2.0 Storage Technology, Fast Charging Technology, Qualcomm, Hi-Fi Sound, Type-C USB with USB 3.0, Infrared Port, NFC, Corning Gorilla Glass 4 Screen.
Xiaomi Mi 5S Price in Nepal : Rs. 48,999
---