Bike
Segway E110L electric scooter launched in Nepal with 110 km range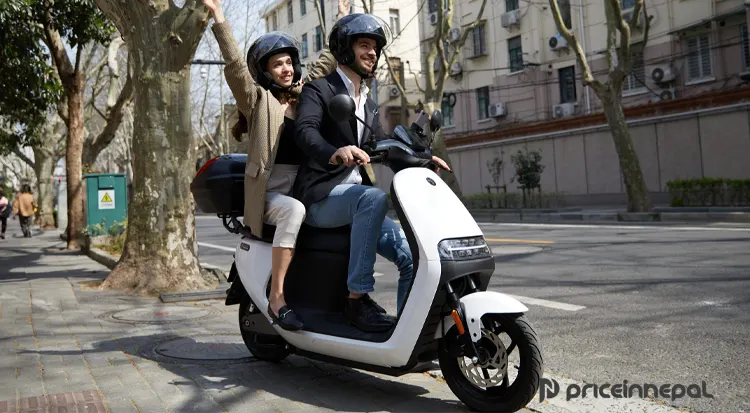 The new Segway E110L electric scooter has been introduced to the Nepali market. Ihub Pvt. Ltd. has initiated the sale of new electric scooters. The manufacturer displayed this at EV Expo 2022.
The motor on the E110L scooter provides a maximum of 2.4 kW of power. Additionally, Segway has supplied a 72-volt, 24-amp battery. The manufacturer claims it can travel up to 110 kilometers on a single charge.
The Segway-Ninebot brand is a popular manufacturer of two-wheeled self-balancing scooters.
Segway has sold E100 and E125 models of scooters in Nepal since the market's inception. In addition to introducing E110L to Nepal as a new scooter, the company has three more scooter types.
Segway E110L has a remote without a key. It is equipped with entirely keyless features, such as an electronic seat lock, battery compartment lock, and tail boxes.
The Segway E110L has an E-Lock technology that protects the phone holder and mirror from unwanted movement and allows the vehicle to be locked immediately after parking.
It includes a 27-liter storage box that can easily accommodate two helmets. In addition, a seat cushion, a hidden backrest for passengers, a USB charging port, and a side stand sensor have been included.
Ihub Pvt. Ltd. has begun selling this bike at a price of Rs 3.65 lakhs.