Car
GO Automobiles has revealed the new Ford Mustang in Nepal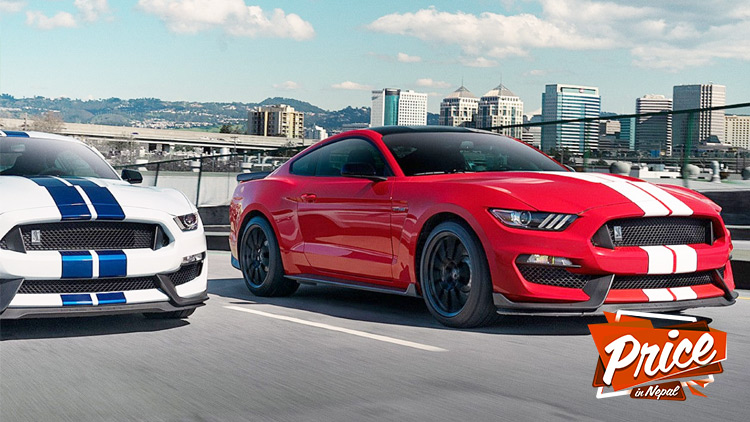 GO Automobiles has revealed the new Ford Mustang in Nepal — delivering sleek new styling, sophisticated engine and suspension upgrades, advanced driver assistance technologies and more customisation options for the iconic sports car.
The instantly-recognisable, powerful Mustang profile now delivers a sleeker, more athletic appearance, enhanced with LED lighting technology. The new Mustang is anticipated to be the fastest accelerating ever, with an enhanced 5.0 litre V8 engine that offers an anticipated 450 PS, combining with Ford's new six-speed manual transmission, as per a media release.
The 2018 Ford Mustang gets its first major makeover since the all-new car was introduced for 2015. Up front, the 2018 Mustang gets a more aggressive front clip including standard LED headlights and available LED foglights, and a lower hood with new vents. Around back, Ford has also revised the LED taillights and rear fascia, and added quad exhaust tips for the GT. The 2018 Mustang also gains new paint colors, four spoilers, new stripe options, more wheel choices, and more.
Inside, the 2018 Mustang gains a new customizable 12.o-inch digital instrument cluster with Track Apps, a heated leather steering wheel, and revived interior trim.
Ford also made drivetrain revisions. The V-6 engine is no longer available, while both the 2.3-liter EcoBoost I-4 and 5.0-liter Coyote V-8 have been revised for more power and better fuel mileage. The six-speed manual has been updated for both engines, and V-8 models gain a twin-disc clutch and dual-mass flywheel for better torque capability. The previously available six-speed automatic has been replaced by an all-new 10-speed automatic.
The new Mustang also features Ford's SYNC 3 communications and entertainment system, which allows drivers to control their connected smartphones, audio, navigation, and climate functions with conversational voice commands, and by using pinch and swipe gestures on the central eight-inch touchscreen.