Huawei MateBook X showcased at CAN Infotech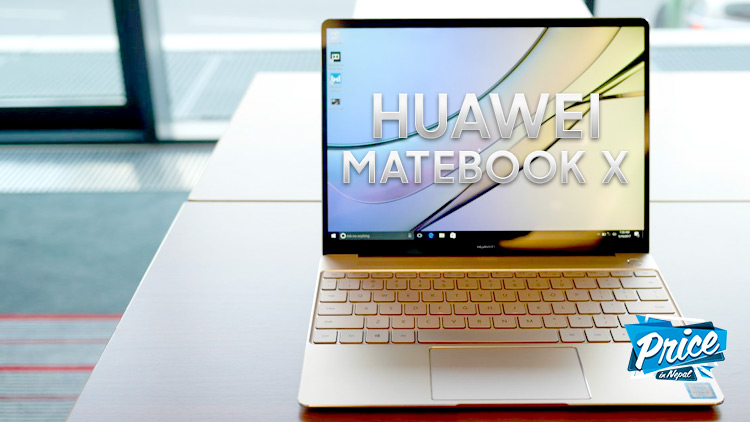 What is the Huawei MateBook X?
Huawei is taking a design-centric approach to its latest line of hardware, going for a unified slim look to portray a premium style at a reasonable price. The flagship is the MateBook X ($1,099), an incredibly thin 13-inch notebook with both style and solid computing power. It offers a crisp display, sturdy aluminum build, and decent performance in an uber-portable form, and costs less than most of the competition.
The MateBook X is just 0.5 inches thick and measures 11.25 inches wide and 8.3 inches deep. Huawei claims that makes it the world's thinnest fanless 13-inch-display laptop, and with a weight of just 2.31 pounds.
The 2K resolution (2,160 by 1,440) display is good quality, with a bright and sharp picture that looks excellent at this size. Super-thin bezels (just 4.4mm) maximize screen space, which is the key to fitting a 13-inch display into the small chassis. In-Plane Switching technology in the panel allows for wider viewing angles.
There is no touch-screen option, a concession Huawei makes to achieve the form factor.
For storage, there's a 256GB M.2 SSD on board, split into an 80GB boot drive and a second drive with 139GB free (the rest is set aside for the system recovery).
The Huawei MateBook X may not wow with its battery life or feature set, but for $1,099, it offers a nice design, solid construction quality, a sharp display, and decent speeds. You can get more storage and port options in slightly pricier laptops, some of which feel a bit more premium, but the MateBook X is a good value.
Huawei MateBook X
Price as reviewed
Rs. 1,50,000 – Rs. 1,70,000
Display size/resolution
13-inch, 2,160×1,440 display
PC CPU
2.7GHz Intel Core i7-7500U
PC memory
8GB DDR3
Graphics
128MB Intel HD Graphics 620
Storage
512GB SSD
Networking
802.11a/b/g/n/ac Bluetooth 4.1
Operating system
Windows 10 Pro (64-bit)
 Key Features
7th-gen Intel Core i5 or i7-U processors
4-8GB LPDDR3 memory
13-inch, 2160 x 1440-pixel IPS display
Weight: 1.05kg
256 or 512GB PCI-E SSD
2 x USB-C ports
Pros

Ultra-lightweight design

Excellent screen

Class-leading speakers

Silent running

Cons

Annoying ports

Gets hot while charging

Expensive
---