Philips Air Fryer HD9200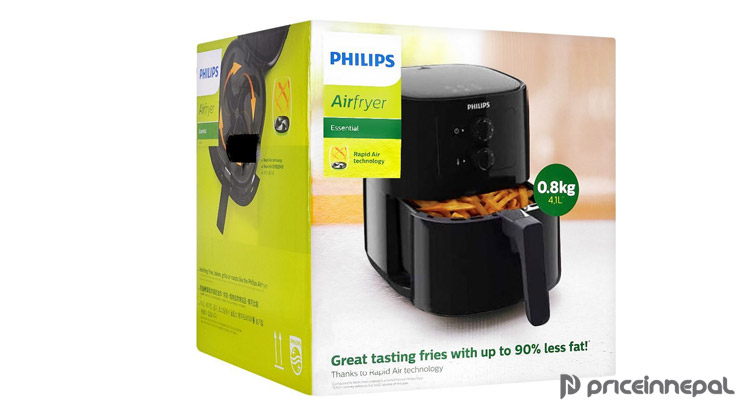 Philips brings the World's No. 1 Airfryer to everyone's home. Thanks to Rapid Air Technology, you can enjoy healthy food that is crispy on the outside and soft on the inside. Download the NutriU app and discover hundreds of delicious recipes every day.
Features
Philips Airfryer HD9200/90 (Large, 4.1 L) lets you cook great tasting food with up to 90% less fat*

Patented Rapid Air technology with unique starfish design pan ensures evenly fried results without flipping the food.

Fry. Bake. Grill. Roast. And even reheat!

60 minutes timer with auto off. Wide temperature control from 80°C to 200 °C.

Extra-long 1.8 m cord length for easy placement in your kitchen.

Dishwasher-safe and Easy-to-Clean.

Not just fries, now make aloo tikkis, roast chicken, grilled vegetables, chocolate cakes, muffins and many more dishes.

Download the NutriU app from Google Play Store or Apple App store to discover hundreds of Indian and Global recipes.
Price Rs. 17,999  (Special Festival Discount – Original Price Rs. 23,499)
---
Philips Air Fryer Hd9270/90 With Digital Display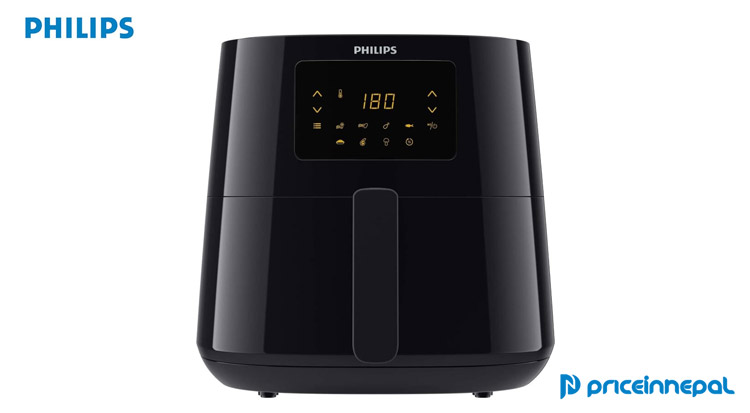 Features
The No.1 low-fat fryer, rapid Air technology
Capacity: 1.2Kg, 6.2L
Keep warm function
XL Size. For the whole family
Bake. Grill. Roast. Or reheat
Touch screen with 7 presets
Power: 2000W
Cord Length: 0.8 mtr
Product Features:Automatic shut-off, Cool wall exterior, Dishwasher safe, Temperature control, Patented Rapid Air
Body: Plastic
Price Rs. 40,100
---
Philips HD9654/91 Airfryer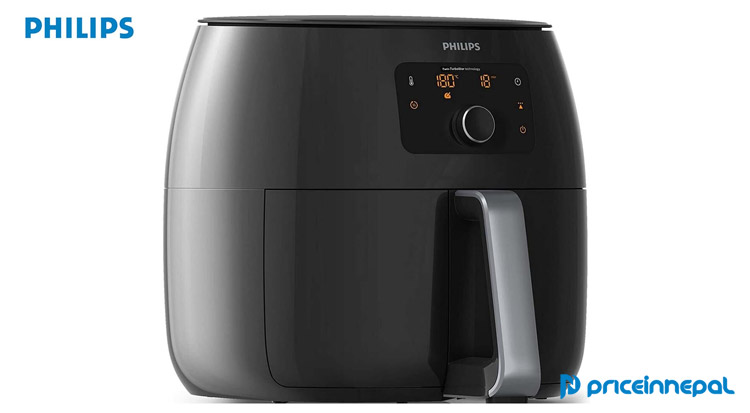 Features
The healthiest way to fry*, Fry with little or no oil
Designed for your daily cooking
Variety of cooking possibilities
Fat Removal technology
Rapid Air technology
XXL family size meals, 1.5 times faster than an oven
Bake. Grill. Roast. Or reheat
QuickClean & dishwasher-safe
Price Rs. 67,999
---
Philips HD9240/30 Avance Collection Airfryer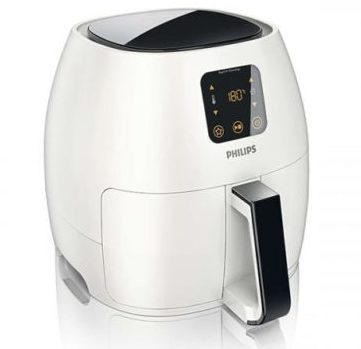 Features
Rapid Air technology for healthier frying
Unique design for delicious and low-fat cooking results
With the Airfryer you can fry, grill, roast and even bake
Large, 1.2kg cooking capacity for more great tasting meals
Digital screen for easy control of time and temperature
Increased in power for faster cooking results
Smart preset button for your favourite dish
Dishwasher safe parts


Price Rs. 39,995
---
Philips Air Fryer Digital HD-9238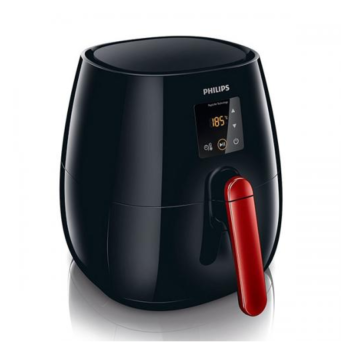 Features
Adjustable thermostat
Cool-touch handgrips
Capacity: 2.2 L
Voltage Global: 230 V
Cord length: 1.0 m
Price Rs. 29,995
---
Philips Turbo Air Fryer HD-9621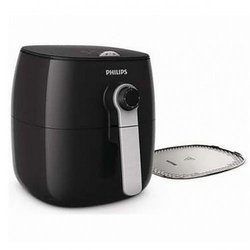 Specifications :
Philips Turbo Air Fryer
Rapid air technology for healthier frying
Delicious dishes:tender on the inside, crispy on the outside
Over 200 recipes in app and free recipe book included
Up to 50% more homogenous end results-TurboStar technology
Fast, easy and time efficient
Detachable parts- dishwasher safe
Easy clean in 90 secs- QuickClean basket with non-stick mesh
Fry, bake, grill and roast your favorite foods at home
Tasty food in less time: no pre-heating required
Price Rs. 30,995
---
Philips Viva Collection HD9220 Air Fryer with Rapid Air Technology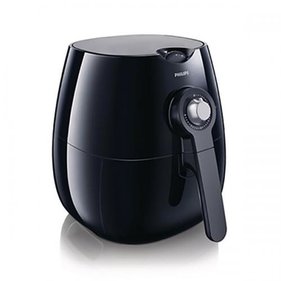 Specifications :
Great tasting fries with up to 80% less fat!
With Rapid Air technology for the perfect results
Low fat fryer
Multicooker
Black
800 gm
Rapid Air technology for healthier frying
Adjustable time and temperature control
With the Airfryer you can fry, grill, roast and even bake
Unique design for delicious and low-fat cooking results
Price Rs. 25,995
---
Philips Viva Collection Airfryer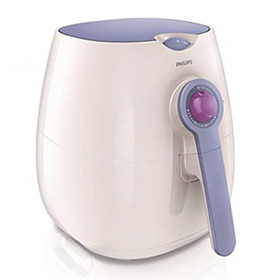 Specifications :
Great tasting fries with up to 80% less fat!*
With Rapid Air technology for the perfect results
Low fat fryer
Multicooker
White/lavender
800 gm
Rapid Air technology for healthier frying
Adjustable time and temperature control
Price Rs. 19,995
---
Black & Decker 4 Liter Manual Aero fry- AF300-B5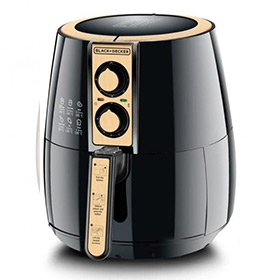 Specifications :
Brand: Black & Decker
Model: AF300-B5
Capacity: 4L/1.2 kg
Rapid hot air circulation system
Multi-functional: air frying, roasting, baking, grilling
80% less fat consumption to traditional deep fat fryers
Revolutionary space ship design
Drop down door with large viewing window
Safety detachable handle for food basket
Extra Large 4L/1.2 kg capacity
60 minute timer with automatic shut-off
Adjustable temperature up to 220°C
Multi Utility Bread Rack also used to fry skewers
Power cord winder at the rear
Timer: 60Min
Power: 1230W
Price Rs. 15,990
---
You may also like to read : SONY DSLR Camera Price in Nepal