Car
Tata Nexon No. 1 SUV in terms of sales, design and safety, sales high in April quarter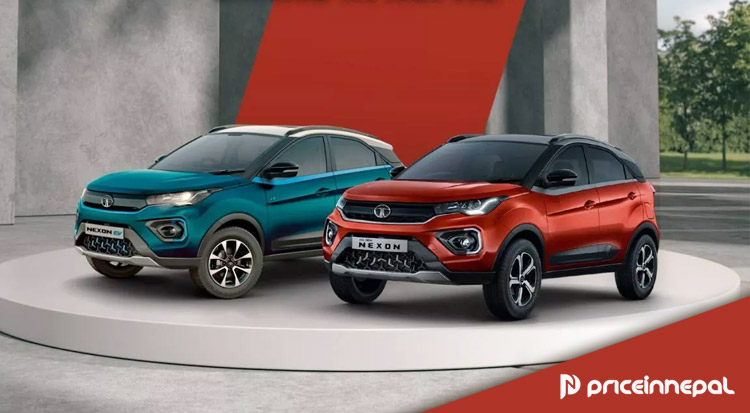 Kathmandu. Tata Motors compact SUV Tata Nexon has managed to set a new/new record in Nepal. According to Sipradi Trading, the official dealer of Tata vehicles, Tata Nexon has succeeded in becoming number 1 in the last April to July quarter.
Similarly, Tata Nexon has become Nepal's number one SUV in terms of attractive design, high power and special safety, the company said. According to the company, the sales volume of Tata Nexon, available in models like IC and EV, has been high in the Nepali market since the beginning of 2022.
According to Sipradi Trading, an increasing number of Nepali customers are choosing SUVs as they are more powerful and attractive than sedans and hatchbacks.
According to the company, Nexon is fulfilling the changing wishes and needs of more and more customers and guaranteeing them a good and safe travel experience.
The company claims that the power and capacity of the Nexon available in 1200 cc Revotron petrol engine and 1500 cc diesel engine are unmatched.
The company also said that this four-wheeler with 6 manual and automatic gears with a ground clearance of up to 209 mm is suitable for Nepalese roads.
Tata Nexon EV (electric vehicle), which started sales and distribution in Nepal a year ago, has succeeded in winning the hearts of environmentally conscious Nepali customers, the company has also informed.
The company has sold more than seven hundred units of electric Nexon EV in Nepal. One of the main reasons for this is the positive contribution Sipradi is making to the overall electric vehicle ecosystem (EV eco system) in Nepal, according to the company.
Currently Sipradi has built more than 18 fast charging and more than 120 AC charging networks. It is also offering easy charging app for EVs.