Bike
Best Bikes under 2 Lakhs in Nepal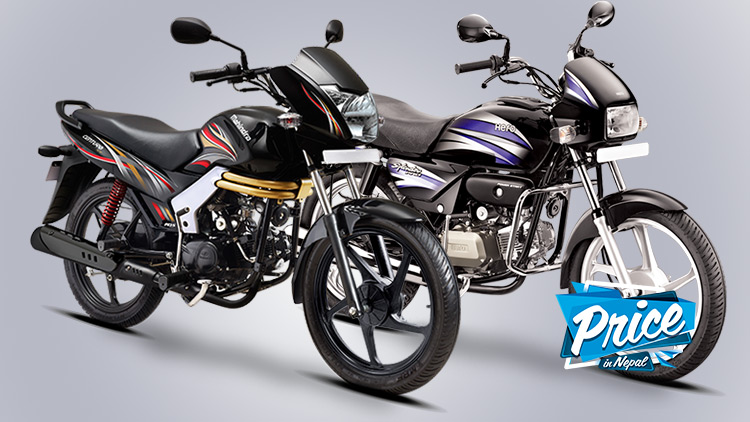 Best Bikes under 2 Lakhs in Nepal
Despite the massive rise in Kathmandu's population in the past few years, public vehicles are still far fewer in number to ensure a comfortable, hassle free ride to commuters on a daily basis.
There are no well-defined schedules, and the vehicles are generally poorly maintained, lack cleanliness, and are overcrowded and uncomfortable.
In such case, motorcycles are best option for Kathmanduites to ride freely from point A to B despite clogged traffic jams and other hassles within.
The sales of two-wheelers are getting popular from Indian manufacturers brands such as Honda,Hero,TVS,Suzuki,Yamaha and Mahindra.
Experts believe that motorcycles are best options for office workers and middle class workers as they are budget friendly and provide great mileage.
These motorcycles are lightweight and easy to ride in narrow streets of Kathmandu, hence motorcycles with lesser engine displacements such as 100cc, 110cc and 125cc fall in choice of new as well as old riders.
In this post we are going to provide you a list of motorcycles which are lightweight,gives better mileage and costs less under 2 lakh nepali rupees. So here's the list of Best Bikes under 2 Lakhs in Nepal.
TVS Motorcycles
| | |
| --- | --- |
| Model | Price in Nepali Rupees |
| Stryker | Rs 1,96,900 |
| Radeon | Rs 1,93,900 |
BAJAJ
| | |
| --- | --- |
| Model | Price in Nepali Rupees |
| Discover 125 Drum | Rs. 200,900 |
| Plaitna 100 ES | Rs. 192,900 |
YAMAHA
| | |
| --- | --- |
| Model | Price in Nepali Rupees |
| Saluto Disc (2 LP 8) 125cc | Rs 2,46,900 |
Mahindra
| | | |
| --- | --- | --- |
| Model |  CC | Price in Nepali Rupees |
| Centuro XT |  110 | 1 Lakh 53 thousand 900 |
| Centuro NXT | 110 | 1 Lakh 57 thousand 900 |
| Centuro RockStar | 110 | 1 Lakh 51 thousand 500 |
| Centuro Disc Brake | 110 | 1 Lakh 63 thousand 900 |
HERO
| | | |
| --- | --- | --- |
| Model | CC | Price in Rupees |
| Splendour Plus BS IV | 100 | 1 Lakh 63 thousand 500 |
| Splendour Pro | 100 | 1 Lakh 61 thousand 500 |
| Splendour Pro Classic | 100 | 1 Lakh 57 thousand 500 |
| Splendour i-Smart 110 VS VI | 100 | 1 Lakh 70 thousand 500 |
| Passion Pro | 100 | 1 Lakh 68 thousand 500 |
| Super Splendour i3S BS IV | 125 | 1 Lakh 81 thousand |
| Glamour DRS BS IV | 125 | 1 Lakh 83 thousand 500 |
| Glamour DSS BS IV | 125 | 1 Lakh 88 thousand 500 |
SUZUKI
| | |
| --- | --- |
| Model | Price in Rupees |
| Hayate | Rs 2,19,900 |
HONDA
| | |
| --- | --- |
| Model | Price in Rupees |
| CB Shine (Drum Brake) | Rs 2.49 Lakh(DRS BS6) Rs 2.59 Lakh (DSS) |
| CD Dream Deluxe | Rs 2,08,900 |