PC Hardware
Desktop Computer LED Monitors for daily workload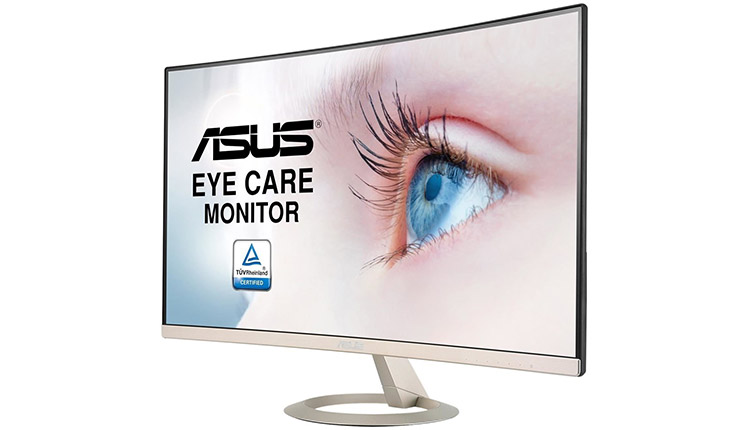 LED Monitors Price Nepal
While they won't make your computer run faster, the best monitors can still make your computing experience better by reducing eye strain – which will inturn improve productivity. And, the way we look at it, monitors should be cost effective, too, so anyone can find a decent monitor no matter the budget. With high resolutions, speedy refresh rates and every screen size you can imagine, you can make your work easier on the eyes.
Whether you're looking for a gaming monitor to keep up with the gaming PCs, you can trust our picks – we've tested and reviewed them all ourselves.
ASUS VZ249H
Price Rs 33,750
If you are looking for a good budget option, this Asus model is a strong contender. The monitor is 24-inch IPS panel that runs at a native 1920 x 1080 resolution. Since it's an IPS panel, the colors on this panel look vivid and sharp. The panel also has a great contrast ratio thanks to Asus Smart Contrast Ratio features that pegs the ratio at 80000000:1. At this price point, the monitor looks sleek with almost no bezels and a very thin frame; this near bezel-less feature also makes it great for dual mon­itor setups. The color representation on this monitor is not great, however, and wouldn't help if you're using it for color accurate work. But as it's a secondary screen, it works won­ders and for this price, it's the strongest deal you'll get!
MSI Optix G27C2
Price Rs 56,800
Aesthetically, this monitor seems a part of a larger gaming machine. It does because it was bundled together with MSI's gaming PCs, which is why many of MSI's gaming-centered designs come with red accents. While the panel might look like a gaming monster, it performs exceptionally well for creative professionals as well. The panel is a 27-inch 1920 x 1080 VA display, which provides great color accuracy and refresh rates. The VA panels are often con­sidered worse in color representation than IPS panels, but MSI has managed to cover 89 percent NTSC and 110 percent sRBS col­or spaces. The display refreshes at a fast 144 Hz, making for a smooth experience. It may be a tad expensive, but worth it.
BenQ SW2700PT
Price Rs 130,500
If color accuracy is your biggest concern, the BenQ is the best monitor in the Nepali market that has been built specifically for photographers and creative professionals. The panel is 27-inch IPS display running on a native resolution of 2560 x 1440. At this price, you'd be expecting a 4k monitor, and you'd be right in doing so but even though the res­olution on this panel is low, it makes up for it with excellent color reproduction. The mon­itor covers 99 percent Adobe RGB and 100 percent sRGB color spaces. The matte finish on the screen also screams productivity and the monitor is a great device to work on. This would be great for creative professionals to invest in as it ensures their work has accurate colors throughout.