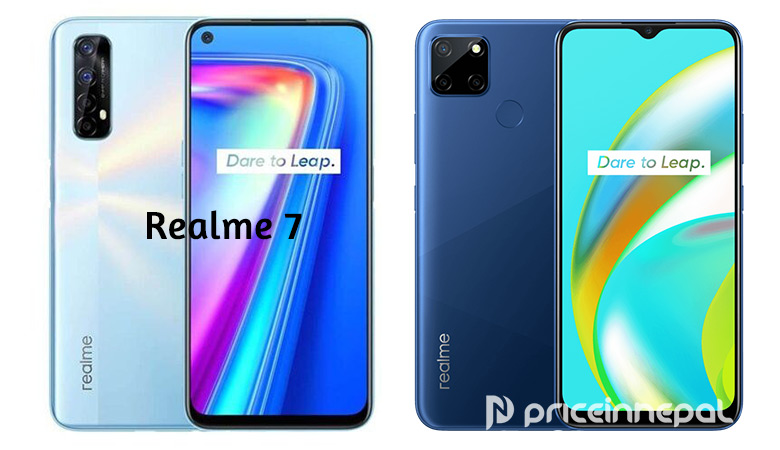 Prices of Realme-7 and Realme C-12 have decreased. Realme Nepal has reduced the price of the two phones with effect from Saturday.
The Realme-C12 has a 6.5-inch display. With a 6,000 mAh mega battery, this phone supports more than 60 hours of continuous Spotify playback, 28 hours of continuous YouTube and 57 days of standby on a single charge.
There are three cameras on the back for quality photos.
Realme-7 mainly focuses on photography. It has four cameras. It has a 64 megapixel main lens.
In addition to the 5,000 mAh battery, 30 watt fast charge facility is provided which helps to charge 50 percent of the battery capacity in just 26 minutes.
Realme-7 new price has been fixed at Rs 32,990 after the price reduction. It has 8 GB RAM and 128 GB storage.
Similarly, Realme C-12 has been fixed at Rs 14,990. It has 3 GB RAM and 32 GB storage.
Revised Price :.
Realme 7 – Rs 32,990
Realme C12 – Rs 14,990