Bike
Suzuki Scooters Price in Nepal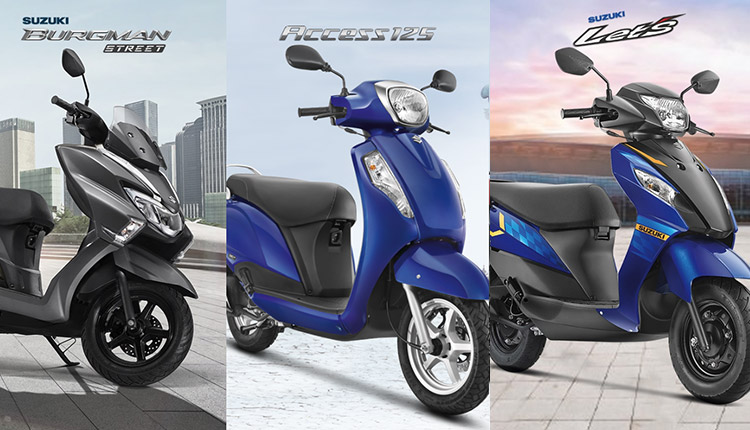 In the present day, motorbikes are not a means of necessity but a luxury or just plain ol' way of convenience. The enthrallment of buying your first set of gears can definitely be head spinning. You may be one of them who wants to swing leg over, turn that accelerator and feel the breeze of freedom flowing through your hair locks.
Scooter engines are smaller than the motorcycles usually 100-125cc. They have all-enclosing body framework and give better fuel efficiency, making them cleaner and quieter motorcycles. Scooters usually have an engine as a part of the swing arm, so that their engines can move up and down with the suspension.
We compare here scooters from Suzuki that are currently available in Nepali market. The specification and price is also enlisted below with their respective images.
Suzuki Scooters Price in Nepal
Suzuki Scooters in Nepal with Price
Suzuki Lets (Dual Tone) – Rs. 183900
Suzuki Access 125 (Disc) – Rs. 205900
Suzuki Burgman Street 125 – Rs. 229000
Suzuki Avenis 125 – Rs. 2,99,900
Suzuki Lets (Dual Tone)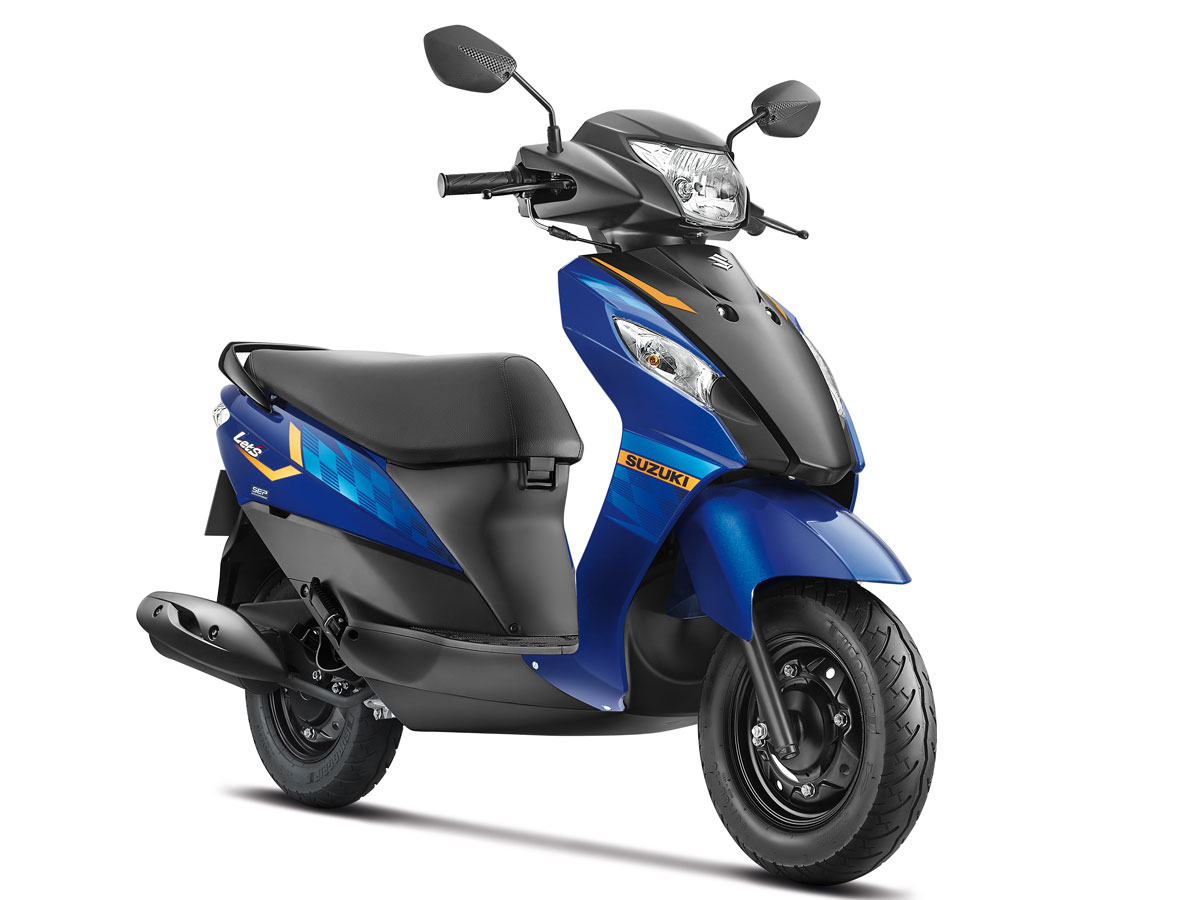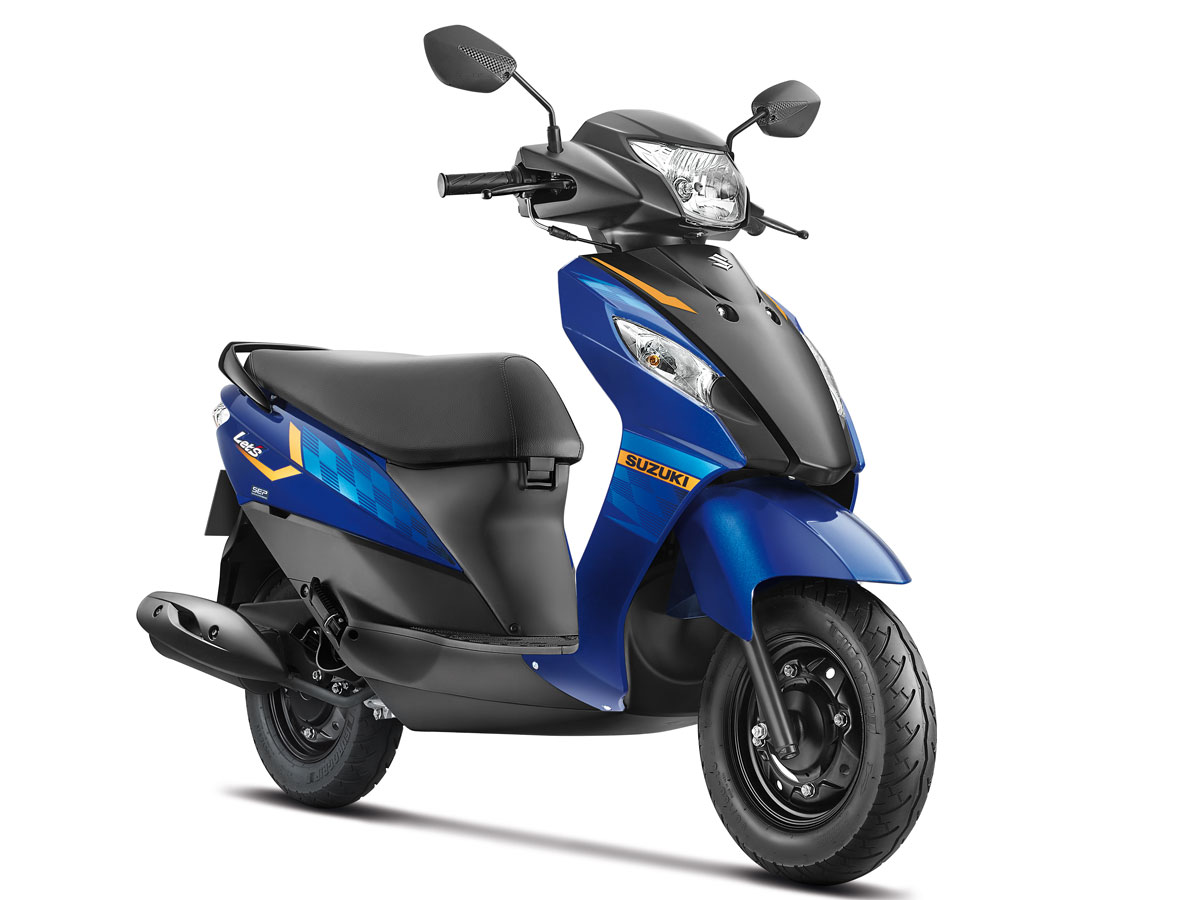 Suzuki Lets Specifications
Displacement –  112.8 cc
Maximum Power –  8.4 HP @ 7500 rpm
Maximum Torque –  8.8 NM @ 6500 rpm
Number of Cylinders – 1
Number of Gears –  Automatic
Seat Height – 765 mm
Ground Clearance –  160 mm
Kerb/Wet Weight – 98 kg
Fuel Tank Capacity –  5.2 litres
Top Speed – 85 kmph
Mileage – 50-60 kmpl (Approx.)
Suzuki Lets Price in Nepal: Rs. 1,83,900
---
Suzuki Access 125 (Disc)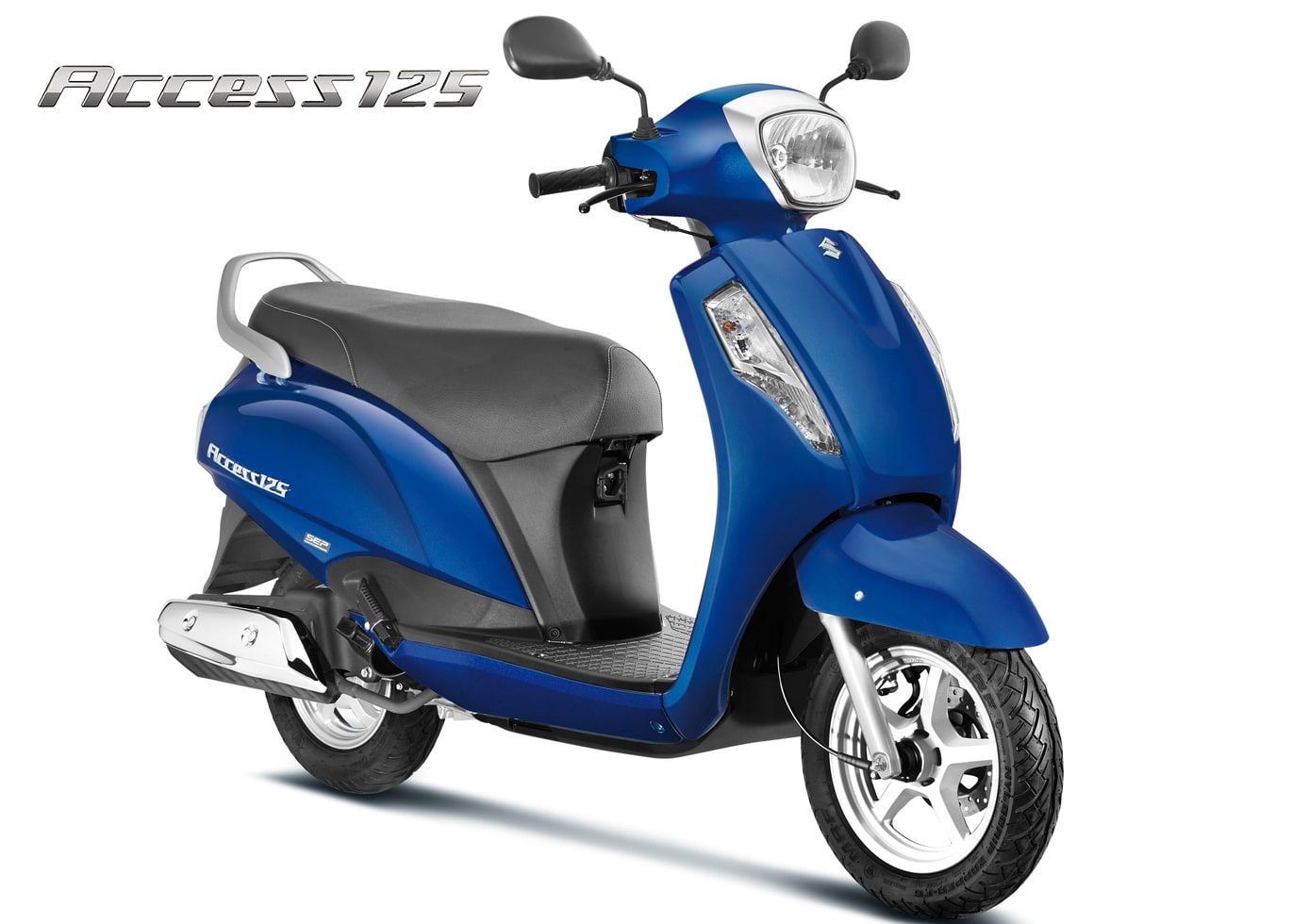 Suzuki Access 125 Specifications
Displacement –  124 cc
Maximum Power –  8.7 HP @ 7000 rpm
Maximum Torque –  10.2 NM @ 5000 rpm
Number of Cylinders –  1
Number of Gears –  Automatic
Seat Height – 773 mm
Ground Clearance –  160 mm
Kerb/Wet Weight –  101 kg
Fuel Tank Capacity –  5.6 litres
Top Speed –  92 kmph
Mileage – 45-52 km (Approx.)
Suzuki Access Price in Nepal : Rs. 2,05,900
---
Suzuki Burgman Street 125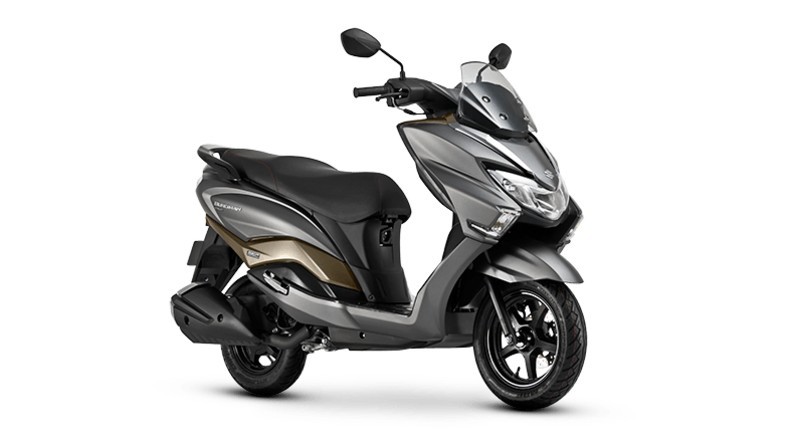 Suzuki Burgman Street 125 Specifications
Displacement – 124 cc
Maximum Power – 8.7 HP @ 7000 rpm
Maximum Torque – 10.2 NM @ 5000 rpm
Number of Cylinders – 1
Number of Gears – Automatic
Seat Height – 780 mm
Ground Clearance – 160 mm
Kerb/Wet Weight – 108 kg
Fuel Tank Capacity – 5.6 litres
Top Speed – 100 kmph
Mileage – 40 km (Approx.)
Suzuki Burgman Street 125 Price in Nepal : Rs. 2,29,900
---
Suzuki Avenis 125
Dimensions
Length: 1895 mm
Width: 710 mm
Height: 1175 mm
Wheelbase: 1265 mm
Seat Height: 780 mm
Ground clearance: 160 mm
Engine type
Single-cylinder, 4-stroke
Starter system
Kick and electric
Displacement
124cc
Max power
8.7PS @6750 rpm
Max torque
10.0Nm @ 5500rpm
Fuel delivery system
Fuel injection
Cooling system
Air-cooled
Fuel tank capacity
5.2 L
Under-seat capacity
21.5L
Brakes
Front: Disc
Rear: Drum
Tyre size
Front: 90/90-12 Tubeless
Rear: 90/100-10 Tubeless
Suspension
Front: Telescopic fork
Rear: Swing arm
Battery
Maintenance Free 12V, 4Ah
Kerb weight
106kg
Colours
Metallic matte fibroin grey and metallic lush green
Pearl blaze orange and glass sparkle black
Metallic matte black and glass sparkle
Price
Rs 299,900
Also Check :